Just a check-in, and a lament, and a checking off of an item on my to-do list.
First, the check-in. How's it going? How is 2022 so far? I have started a new tradition, in which I myself refuse to acknowledge the new year's arrival until January 14, which is the Old New Year in the Julian calendar, and live in steadfast denial until I am dragged kicking and screaming into a fresh set of resolutions. So really, nothing before tomorrow, including today, counts, have one last hurrah, indulge in the most depraved debaucheries tonight, and then simply begin again tomorrow, and if anyone sasses you, tell them where to stick in. Happy Russian New Year.
Second, the lament. I cannot read. The most inopportune time for a reading slump has to be January, when your shiny new Goodreads challenge silently judges you for being 1.5 books behind schedule. I don't know why(*cough* screen addiction *cough*) but it's driving me crazy and filling me with even more self-loathing than usual.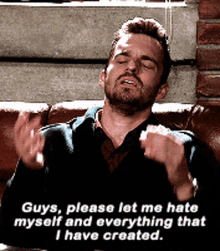 Third, a checking off of an item on my to-do list. Which is writing this blog post. So, done and done. Well done, me.
Back with an actual review, when I read an actual book. Wish me luck, poppets.
– xo, R