I'm not even going to try to tackle a summary of 2020 as a year because really, what in the hell was that? But since my last post was at the end of October, I feel like I should do at least a cursory overview of what went down, and, in the grand tradition of this blog, make my excuses for my long absence.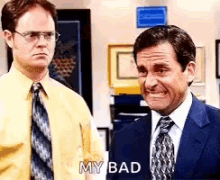 Let's start with the excuses for my long absence: first of all, NO, and second of all, how dare you, and third of all, fuck you bro. I will no apologize for my long absence. My excuse is 20 fucking 20 and the goddamn PANDEMIC we've been living through. My blog, as amazing as it is, was not exactly at the top of my list of priorities.
Moving on to what went down.
I read a lot. I read A LOT. We've been working at the library throughout the latest round of lock-downs in Toronto, and although my feelings on that decision are definitely mixed, one positive, partially making up for the daily risk to my actual fucking life, was the increased time for reading. No customers in the branch, no programs, no weeding for me, because suck it, I'm a Youth Hub Librarian and I don't get rid of books – all that amounts to a hell of a lot of reading time. I ended up completing my Goodreads Challenge (duh), finishing at 163 out of 125 books.
My top three reads of the year were:
Such a Fun Age by Kiley Reid
The Story of a New Name by Elena Ferrante, and
Get Well Soon: History's Worst Plagues and the Heroes Who Fought Them by Jennifer Wright.
Do with that knowledge what you will.
And now we're in 2021 and to be honest, I am in a bit of a reading slump. I'm currently at 24 books, and I'm technically slightly ahead of schedule, but I've had some major duds, nothing really memorable. Send help. I'm going to lose my mind if I read another 3-star.
– xo, R