Hey hey, it's me again. Yeah so I know I said I was focusing on rereading old favourites during the FUCKING INSANE time we're all living through, but I also have a list of some doorstoppers I'm gonna try to get through, since I really can't think of a better time than now, when we've got literally nothing else to do and nowhere else to be, amirite.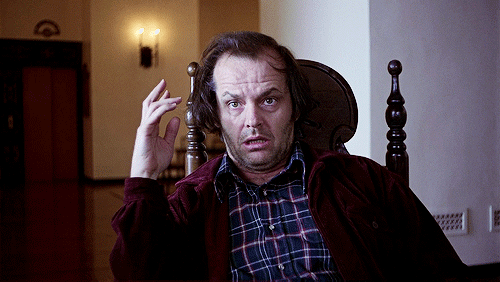 SO ANYWAY let's get right to it.
1. Kristin Lavransdatter by Sigrid Undset
In her great historical epic Kristin Lavransdatter, set in fourteenth-century Norway, Nobel laureate Sigrid Undset tells the life story of one passionate and headstrong woman. Painting a richly detailed backdrop, Undset immerses readers in the day-to-day life, social conventions, and political and religious undercurrents of the period. Now in one volume, Tiina Nunnally's award-winning definitive translation brings this remarkable work to life with clarity and lyrical beauty.
Medieval Norway? Um, HECK YEAH. I've actually owned this book for, oh, I dunno, a goddamn decade, but it's been collecting dust on the heavy books shelf since that day. Time to dig it out.
2. A Little Life by Hanya Yanagihara
When four classmates from a small Massachusetts college move to New York to make their way, they're broke, adrift, and buoyed only by their friendship and ambition. There is kind, handsome Willem, an aspiring actor; JB, a quick-witted, sometimes cruel Brooklyn-born painter seeking entry to the art world; Malcolm, a frustrated architect at a prominent firm; and withdrawn, brilliant, enigmatic Jude, who serves as their center of gravity.
Over the decades, their relationships deepen and darken, tinged by addiction, success, and pride. Yet their greatest challenge, each comes to realize, is Jude himself, by midlife a terrifyingly talented litigator yet an increasingly broken man, his mind and body scarred by an unspeakable childhood, and haunted by what he fears is a degree of trauma that he'll not only be unable to overcome—but that will define his life forever.
Soul-crushing stories are perfect for this upbeat and positive time, no?
3. Jonathan Strange & Mr Norrell by Susanna Clarke
Sophisticated, witty, and ingeniously convincing, Susanna Clarke's magisterial novel weaves magic into a flawlessly detailed vision of historical England. 
Massive beast of a historical fantasy, filled with footnotes that go on for pages. My ultimate jam.
4. The Tenant of Wildfell Hall by Anne Brontë
This is the story of a woman's struggle for independence. Helen "Graham" has returned to Wildfell Hall in flight from a disastrous marriage. Exiled to the desolate moorland mansion, she adopts an assumed name and earns her living as a painter.
The only Brontë I've never read! The SHAME.
5. Blood of Elves by Andrzej Sapkowski (and the rest of The Witcher series)
For over a century, humans, dwarves, gnomes, and elves have lived together in relative peace. But times have changed, the uneasy peace is over, and now the races are fighting once again. The only good elf, it seems, is a dead elf. Geralt of Rivia, the cunning assassin known as The Witcher, has been waiting for the birth of a prophesied child. This child has the power to change the world – for good, or for evil.
As the threat of war hangs over the land and the child is hunted for her extraordinary powers, it will become Geralt's responsibility to protect them all – and the Witcher never accepts defeat.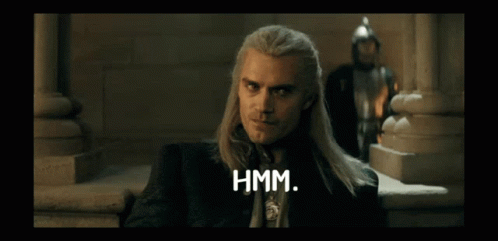 Need I say more?
Anyway, that's my list. God only knows if I'll get through even one of these, but hey, who cares. No one. Why? Because nothing matters! It's all chaos and confusion. So let's do our best and get through it, and maybe read some books.
Happy reading, my dudes.
– xo, R