Hello, hello, and how d'ye do? Hope you're well, etc etc, crazy times, the whole thing. MOVING ON.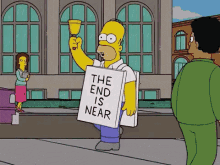 Still in this weird half-slump of reading, can't shake it, but there is light at the end of the tunnel – nonfiction! (?) (I'm as surprised as anyone ngl.) Without further ado, let's have a ramble. Today, it's another edition of NONFICTION BENEDICTION. Today's book is Queen of Fashion: What Marie Antoinette Wore to the Revolution by Caroline Weber. Sacré bleu!
Cover Talk
Non, don't like it. Massive missed opportunity. Think of the possibilities! This is Marie mother-fukkin Antoinette we're talking about.
The Summary Heist
In this dazzling new vision of the ever-fascinating queen, a dynamic young historian reveals how Marie Antoinette's bold attempts to reshape royal fashion changed the future of France
Marie Antoinette has always stood as an icon of supreme style, but surprisingly none of her biographers have paid sustained attention to her clothes. In Queen of Fashion, Caroline Weber shows how Marie Antoinette developed her reputation for fashionable excess, and explains through lively, illuminating new research the political controversies that her clothing provoked. Weber surveys Marie Antoinette's "Revolution in Dress," covering each phase of the queen's tumultuous life, beginning with the young girl, struggling to survive Versailles's rigid traditions of royal glamour (twelve-foot-wide hoopskirts, whalebone corsets that crushed her organs). As queen, Marie Antoinette used stunning, often extreme costumes to project an image of power and wage war against her enemies. Gradually, however, she began to lose her hold on the French when she started to adopt "unqueenly" outfits (the provocative chemise) that, surprisingly, would be adopted by the revolutionaries who executed her.
Weber's queen is sublime, human, and surprising: a sometimes courageous monarch unwilling to allow others to determine her destiny. The paradox of her tragic story, according to Weber, is that fashion–the vehicle she used to secure her triumphs–was also the means of her undoing. Weber's book is not only a stylish and original addition to Marie Antoinette scholarship, but also a moving, revelatory reinterpretation of one of history's most controversial figures.
Robyn Says
Well, this was not what I was expecting AT ALL. Wayyyyyyy more scholarly than I anticipated – and yes, that's a good thing (a fucking great thing, actually). Just as the blurb says, this book is an exploration of the relationship between Marie Antoinette's apparel and the great events of her life. The two are intricately connected, and the author posits that in some cases, the fashion choices of France's last queen quite directly set in motion a number of incidents that would ultimately result not only in her untimely end, but the end of the French monarchy itself. This case is made beautifully, and omigod, if you are a fashion buff or a history buff, this book is gonna make you feel all the good book feels. And good gawd, if you're both kind of buffs, this is so painfully on point that I quite literally can't even.
I learned so so much from this book. I am so grateful that it landed on my ereader when it did, because losing myself in this incredibly researched, well-written, idiosyncratic look at a chaotic, world-changing time in history through the lens of one messy, complicated, fascinating woman and her choice of gladrags was EXACTLY what I needed… you know?
Verdict
Read it, and then when you're done, rewatch Sofia Coppola's 2006 film Marie Antoinette, which is pretty perfect, and then when you're done that, check out Antonia Fraser's 2001 biography Marie Antoinette: The Journey, which is also perfect.
Best Lines
I've got nothing, I read this book on my ereader (okay, my phone), and I tore through it so fast there wasn't time to take notes. I am a glutton. Mea culpa.
Fancasting couch
Marie Antoinette
Louis XVI
The French populace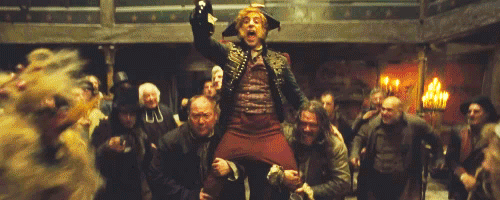 Book Boyfriend material
Honestly guys, I gotta be honest with you, my book boyfriend is without a doubt Joseph II, Holy Roman Emperor, brother of Marie Antoinette and kind of a hilarious mofo. That bitch was saucy.
Okay, and Marie Antoinette, too. Gotta love a girl who likes cake.
Rating
Nine out of ten spectacularly-attired monarchs marching jauntily into the sunset. The sunset of IMPENDING DOOM.
ROBYN'S FINAL THOUGHT
I'd like to think that I wouldn't make the same mistakes as Marie Antoientte, but I'm all about the self-awareness and I gotta admit, if I was an absolute monarch (or the spouse of one), I would definitely spend so much money on clothes, hair, and jewels that I would cause the First and Third Estates to rise up is righteous fury and depose me (and my spouse) in a bloody, world-altering revolution that would change the course of history.
– xo, R