Howdy, y'all. I believe I promised an actual review, and since this week has been insane at work (program planning for 2020 is in full swing and I went into panic mode after reviewing 2019's fourth quarter stats… #librarylife), I'm going to make good on my promise to review my three favourite books of 2019, starting with number 3.
It's one I held out against for a very long time (and also the wait list for the hardcover is still like 5 million people long… okay, 501 as of today – and this book was published in 2017!)… Eleanor Oliphant is Completely Fine by Gail Honeyman.
Cover Talk
I gotta admit, part of the reason I wasn't so eager to read this book despite all the hype, aside from the fact that I am suspicious of book hype in general, was the cover. I loathe it with a fiery passion. It doesn't fit the book, in my opinion, and even if you overlook the generic design, the colours are hideous. It looks like those books you had to read in high school, the ones that came in sets of like 50 and that you'd never heard of and wouldn't be able to name today, the ones that didn't seem like real books at all but always had some bizarre twisted shit in the otherwise forgettable plots that low-key fucked you up for the rest of your life. Right?
The Summary Heist
No one's ever told Eleanor that life should be better than fine
Meet Eleanor Oliphant: she struggles with appropriate social skills and tends to say exactly what she's thinking. Nothing is missing in her carefully timetabled life of avoiding unnecessary human contact, where weekends are punctuated by frozen pizza, vodka, and phone chats with Mummy.
But everything changes when Eleanor meets Raymond, the bumbling and deeply unhygienic IT guy from her office. When she and Raymond together save Sammy, an elderly gentleman who has fallen, the three rescue one another from the lives of isolation that they had been living. Ultimately, it is Raymond's big heart that will help Eleanor find the way to repair her own profoundly damaged one. If she does, she'll learn that she, too, is capable of finding friendship—and even love—after all.
Smart, warm, uplifting, Eleanor Oliphant Is Completely Fine is the story of an out-of-the-ordinary heroine whose deadpan weirdness and unconscious wit make for an irresistible journey as she realizes. . . the only way to survive is to open your heart.
Robyn Says
Holy. Fucking. Shiznit. This book. THIS. BOOK.
If I hadn't had to work the day I started reading it, it would have been a one-day read. Fucking work, man. As it was, I read it on my breaks and on my lunch, when I got home, on the treadmill, during dinner, before bed… and I finished the next day, sobbing into my cereal.
This is a story… I don't even know how to talk about this story. I can only speak for myself, but the most extraordinary thing was how this book captured how deeply trauma can damage a person, and how simple it is for a person to hide that damage quite well, in order to go about her day-to-day life. The slow reveal of Eleanor's past is masterfully crafted. I really can't say too much more about this novel. In my opinion, it's best read without knowing much at all. I will say that there is a cat, and she is a life-saver, as most cats are.
Verdict
Read it. There's a reason half a million people have given this book 4.3 out of 5 stars… it's because it's FREAKING AMAZING.
Best Lines
*Winifred Sanderson voice* GoodREEEEEEEADS!
"If someone asks you how you are, you are meant to say FINE. You are not meant to say that you cried yourself to sleep last night because you hadn't spoken to another person for two consecutive days. FINE is what you say."
"…in principle and reality, libraries are life-enhancing palaces of wonder"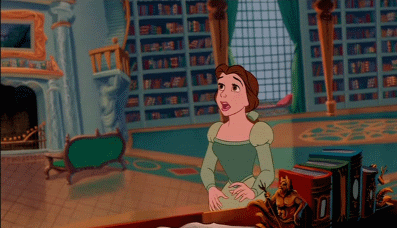 "Although it's good to try new things and to keep an open mind, it's also extremely important to stay true to who you really are."
Fancasting couch
Eleanor – Phoebe Waller-Bridge
Raymond – pre-douchebag Chris Pratt
Sammy – Jim Broadbent
Polly – the prettiest google image result for "parrot plant"
Glen – the Prince
Book Boyfriend material
This is not a book boyfriend kind of book… but Raymond, I guess.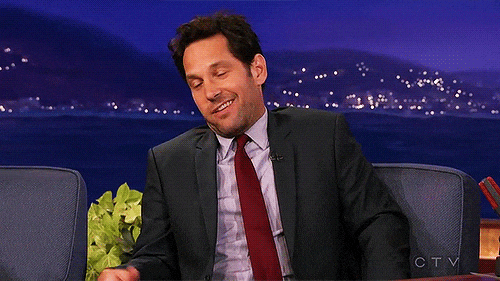 Rating
Nine out of ten perfect little rescue cats who give you a will to carry on, even when everything is shit and life doesn't seem worth it. DO IT FOR THE CAT, GIRL.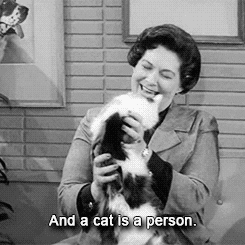 ROBYN'S FINAL THOUGHT
FYI it is much easier to trash a book you hate than it is to write even a single word about a book you love. There is probably a life lesson in there but it's not even Tuesday and I'm so so tired.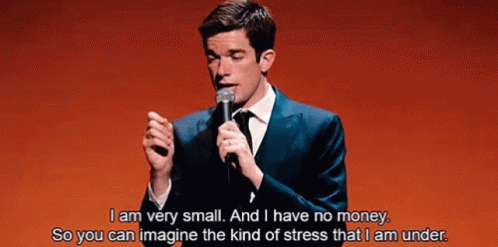 Next up, book #2 in my top 3 of 2019!
– xo, R