One-Day Read, that is. Very surprising. 2020 is clearly gonna be a memorable year for books that rob me of my precious slumber.
Before we begin, YES, I have been AWOL, and NO, you don't get to know why.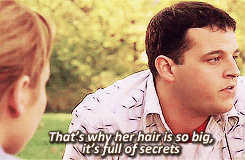 Today, I'm reviewing Followers by Megan Angelo.
Cover Talk
Another book I maaaaaaaaaaybe bought just because the cover is so goddamn beautiful. Actually, fun fact: Georgie bought this book for me, along with Such a Fun Age, for now particular reason, out of nowhere, and it was just the most random, kindest thing to do that I don't think I'll forget it for the rest of my life. I mean, he's pretty great all around, but sometimes, it's those small, unexpected things that catch you right in the gut, isn't it?
The Summary Heist
An electrifying story of two ambitious friends, the dark choices they make and the stunning moment that changes the world as we know it forever
Orla Cadden is a budding novelist stuck in a dead-end job, writing clickbait about movie-star hookups and influencer yoga moves. Then Orla meets Floss―a striving wannabe A-lister―who comes up with a plan for launching them both into the high-profile lives they dream about. So what if Orla and Floss's methods are a little shady and sometimes people get hurt? Their legions of followers can't be wrong.
Thirty-five years later, in a closed California village where government-appointed celebrities live every moment of the day on camera, a woman named Marlow discovers a shattering secret about her past. Despite her massive popularity―twelve million loyal followers―Marlow dreams of fleeing the corporate sponsors who would do anything to keep her on-screen. When she learns that her whole family history is based on a lie, Marlow finally summons the courage to run in search of the truth, no matter the risks.
Followers traces the paths of Orla, Floss and Marlow as they wind through time toward each other, and toward a cataclysmic event that sends America into lasting upheaval. At turns wry and tender, bleak and hopeful, this darkly funny story reminds us that even if we obsess over famous people we'll never meet, what we really crave is genuine human connection.
Robyn Says
This was very very good. And sooooooooo creepy. I legit want to smash my phone with a hammer – I mean, I've wanted to do that for a while, but I really really want to do it after finishing this book. The vision of the future painted in this novel is grimly believable, and I quite enjoyed the dual narratives of 2016 and 2051.
I won't say much, because to say anything about the plot will spoil it and I recommend going into this one blind, but it was a really great sci-fi lite. The contemporary story was probably the better of the two, perfectly capturing the current cultural climate of social media stars, cancel culture, and the 24-hour news cycle. It's bleak, fam.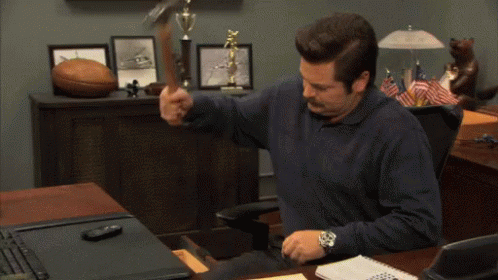 The characters are pretty great, as well. I felt uncomfortably called out by Orla, but I guess that's the point. Floss was perfect, too, a kinda-sorta villain with a heart. I think more time could have been spent developing the future plot, starring Marlow. I would have liked a more vivid description of the world post cell-phone apocalypse (oops, spoiler?), and similarly, a richer protagonist to guide us through it all. I felt that Marlow and her story were devices for the story, a means of depicting the end of Orla and Floss's story. But still, overall, it was enough of a page-turner that I finished this is LESS THAN 24 HOURS.
Yeah, what can I say. I'm amazing. So is this book.
Verdict
Read it. ONE. DAY. READ. VERY GOOD.
Best Lines
Didn't take notes, don't be surprised.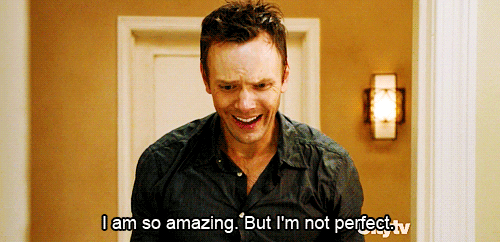 Fancasting couch
Orla – Honor Swinton Byrne
Floss – Anya Taylor-Joy
Marlow – Nathalie Emmanuel
Book Boyfriend material
The Ukrainian neighbour with the terrace. Obviously.
Rating
Eight and a half out of ten gossip website articles that are casually bringing about the end of society as we know it.
ROBYN'S FINAL THOUGHT
Just this:
Phones are the new enemy. Destroy them before they destroy us.
Fun times as always 😉
– xo, R