Oi oi, it's page 364 of the year, so I guess that means it's time for the annual ROBYN'S YEAR IN READING WRAP-UP EXTRAVAGANZAAAAA post.
2019 was a motherfucking BANNER year for books, kiddos. I was actually hesitant to do a wrap-up because, let's be honest, there are still like 30 hours left of this year, I can finish 2 more books AT LEAST. But at this moment, I am sitting pretty at 155 books read this year, the most, I think, since I started tracking numbers. According to my trusty book-stats bitch, Goodreads, that means I read 48,859 pages, and I rated my read books an average of 3 out of 5 stars (a solid meh, which is pretty on point).
Today, though, I wanna recap my 4 and 5 star reads, because frankly, I can't remember what the hell I read last week, let alone last January.
January
A solid start to the year. Also, hey, King of Scars, miss you, babe 😘
February
Faeries, haunted corsets, and bleak Soviet history – I am nothing if not predictable.
March
MURDER! BOOKS! BEYONCE! WEDDING PLANNING!!!
April
I see a trend, and I am not upset about it.
May
YESSSSSSSSSSSSSSSSSSSSSS Vasya x Morozko = tru luv 4eva
June
The honeymoon reads – Chernobyl, pure horror, librarian literary fic, and good ole' alien-lovin' Cottonwood smut.
July
Domestic witchery and professional head-bitchery.
August
Two of my top reads of the year – Someone Will Love You In All Your Damaged Glory and Eleanor Oliphant is Completely Fine. I am crying just thinking about them.
September
Nada! It was an insane month, and though I read quite a few books, none of them cracked 4 stars.
October
Sobbing. Just sobbing.
November
The most 4 & 5 star reads in one month, and I think the most books read in one month, which also happened to be NaNoWriMo month – coincidence? No, no it was not.
December
Last month, and the best book I read this year – Elif Shafak, TEACH ME YOUR WAYS.
SOME THOUGHTS
I really liked taking a look back at this year's reads. I read (and re-read) some really amazing books this year. I definitely read more nonfiction this year, especially about Chernobyl, which I was desperate to know more about after watching the HBO series. Fantasy and horror are always my top genres (with a bit of science fiction thrown in there as well). I read fewer romances this year, maybe because I'm busy living my own romance novel these days (hey G
).
My most pleasurable reading experience was tearing through the Winternight trilogy by Katherine Arden. I'm kicking myself for not reading these sooner (hello, Russian historical fantasy, WHY DID YOU DENY YOURSELF THIS, PAST ROBYN??) but in a way, it was nice to experience that rare feeling of racing through a completed series, knowing the ending is right there in your hands rather than two years away.
My top 3 reads were:
3. Eleanor Oliphant is Completely Fine by Gail Honeyman,
2. Someone Who Will Love You in All Your Damaged Glory by Raphael Bob-Waksberg, and
1. 10 Minutes 38 Seconds in This Strange World by Elif Shafak.
To my own surprise, shame, and feckless-book-reviewer's-horror, I didn't actually review any of these books on the blog. I will remedy that, but for now, listen to me when I say that you must GET THESE BOOKS FROM YOUR CLOSEST LIBRARY / INDEPENDENT BOOKSTORE AS SOON AS MOTHER-FLIPPIN POSSIBLE AND READ THEM AND KNOW THAT THERE IS HOPE YET FOR THIS BLEAK AND BROKEN AND BURNING WORLD, FOR SUCH BOOKS AS THESE EXIST, FOR NO REASON OTHER THAN FOR YOU, DEAR READER, TO READ AND TO BE CHANGED BY, IN BEAUTIFUL, INDESCRIBABLE WAYS.
Anyway. That was 2019. It was a big year for me, personally and professionally and bookishly. Thank you sticking around these blogosphere parts if you did, so long bish if you didn't… and if you're new to these parts, welcome, prepare for chaos, hope you're ready for some bookish bullshit, shenanigans and general hooliganry.
2020, let's do this.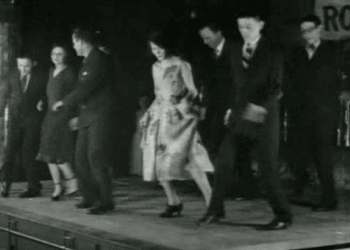 – xo, R
P.S. THERE'S STILL LIKE 29 HOURS LEFT, GO READ A BOOK!