Ahoy hoy, gentlefolk, it is I, your friendly neighbourhood book-blogger, and I'm back once again with the words. Things are good, things are bad, things are meh – life is gumbo and I am merely eating what I'm served. That's a horrible metaphor, but whatever, I'm so tired, let's just go with it.
Today is your lucky day – it's time for another edition of the NONFICTION BENEDICTION. This time, we're talking about Cleopatra: A Life, by Stacy Schiff, which I read concurrently with the subject of my previous post, A Pure Heart, by Rajia Hassib, which featured an Egyptian protagonist and was set partially in Egypt.
Cover Talk
Nope, do not like it, nuh-uh. This skews so chick-lit it's not even funny. Show me a biography of a male historical figure with a cover showing the nape of a male model's neck. Oh yeah, when I read a biography of George Washington, the first thing I think of for suitable cover images is the NAPE OF HIS NECK. Nah, fam. That's some patriarchal fuckery right thurr. Cleopatra would not approve, and NOR DO I.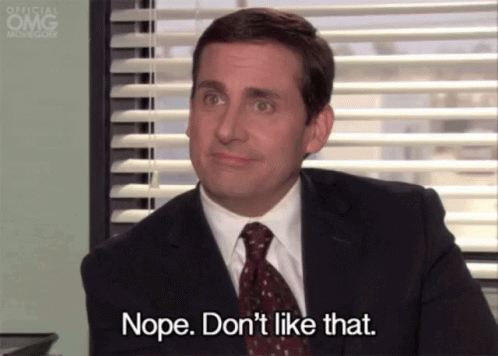 The Summary Heist
The Pulitzer Prize-winning biographer brings to life the most intriguing woman in the history of the world: Cleopatra, the last queen of Egypt.
Her palace shimmered with onyx, garnets, and gold, but was richer still in political and sexual intrigue. Above all else, Cleopatra was a shrewd strategist and an ingenious negotiator.
Though her life spanned fewer than forty years, it reshaped the contours of the ancient world. She was married twice, each time to a brother. She waged a brutal civil war against the first when both were teenagers. She poisoned the second. Ultimately she dispensed with an ambitious sister as well; incest and assassination were family specialties. Cleopatra appears to have had sex with only two men. They happen, however, to have been Julius Caesar and Mark Antony, among the most prominent Romans of the day. Both were married to other women. Cleopatra had a child with Caesar and–after his murder–three more with his protégé. Already she was the wealthiest ruler in the Mediterranean; the relationship with Antony confirmed her status as the most influential woman of the age. The two would together attempt to forge a new empire, in an alliance that spelled their ends. Cleopatra has lodged herself in our imaginations ever since.
Famous long before she was notorious, Cleopatra has gone down in history for all the wrong reasons. Shakespeare and Shaw put words in her mouth. Michelangelo, Tiepolo, and Elizabeth Taylor put a face to her name. Along the way, Cleopatra's supple personality and the drama of her circumstances have been lost. In a masterly return to the classical sources, Stacy Schiff here boldly separates fact from fiction to rescue the magnetic queen whose death ushered in a new world order. Rich in detail, epic in scope, Schiff 's is a luminous, deeply original reconstruction of a dazzling life. 
Robyn Says
You know what… I liked this. I actually tried Schiff's book on the Salem witch trials and dnf'd that thing one chapter in, so I'm pleasantly surprised. This book was a really well-done biography, informative but accessible, well-written, and actually quite narrative in style at certain points. The best thing, in my opinion, was Schiff's determination to systematically dismantle the myths, often derogatory, surrounding Cleopatra's life and rule, first by examining them in detail, then using specific evidence to illustrate just how inaccurate these myths were.
I thought I knew a lot about Cleopatra and the era in which she lived. Turns out, I was right, I do know a lot about Cleopatra and late-Republic Rome lol, but I also learned a lot, too. So I'm pretty satisfied. Good job, Stacy Schiff. And you know what, good job me, you fucking nerd. I know a whole lotta useless shit, and I love me for it.
Side note, know what you're good at and celebrate yourself for your awesomeness. It's what Cleopatra would have done.
Verdict
Read it. If you have any curiosity about one of the most famous female figures in history, this will be exactly the book for you. And if you're not curious about that, well, what's wrong with you??
Best Lines
So many good ones!
"As always, an educated woman was a dangerous woman." 
"As incandescent as was her personality, Cleopatra was every bit Caesar's equal as a coolheaded, clear-eyed pragmatist, though what passed on his part as strategy would be remembered on hers as manipulation." 
"[Cleopatra's] power has been made to derive from her sexuality, for obvious reason; as one of Caesar's murderers had noted, 'How much more attention people pay to their fears than to their memories!' It has always been preferable to attribute a woman's success to her beauty rather than to her brains, to reduce her to the sum of her sex life." 
BONUS CICERO QUOTE –
"The vanity extended most of all to his library, arguably the real love of Cicero's life. It is difficult to name anything in which he took more pleasure, aside possibly evasion of the sumptuary laws. Cicero liked to believe himself wealthy. He prided himself on his books. He needed no further reason to dislike Cleopatra: intelligent women who had better libraries than he did offended him on three counts." 
Fancasting couch
Cleopatra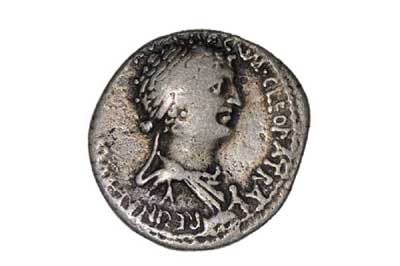 Julius Caesar
Marc Antony
Octavian (Augustus Caesar)y
Book Boyfriend material
Cleopatra, obviously. She was a BAMF, man.
Rating
Seven out of ten weak-hearted Roman generals who will promise to stand at your side as you dominate the known world, but then just let you down. #men
ROBYN'S FINAL THOUGHT
I was in a great mood when I started writing this blog. Then stuff happened and now all I want to do is put on some Lizzo, chug some rum, and spend a lot of money online shopping for shit I don't need.
– xo, R