Did absolutely no TBR reading this weekend, due to the indescribable agonies suffered by 50% of the human race. Biology is a bitch.
I did watch a lot of Netflix, though. So there's that.
So I'm talking about a book from July that I read, and to my surprise, actually enjoyed quite a bit. It's Social Creature by Tara Isabella Burton. Let's do this.
Cover Talk
Like it. Gives me Black Swan vibes, or that movie from the 2000s with Josh Hartnett with the banger soundtrack and that line, "love makes you do crazy things"… come on, what was that movie? *quick break to google* WICKER PARK. Thank you, imdb.
The Summary Heist
A dark, propulsive and addictive debut thriller, splashed with all the glitz and glitter of New York City.
They go through both bottles of champagne right there on the High Line, with nothing but the stars over them… They drink and Lavinia tells Louise about all the places they will go together, when they finish their stories, when they are both great writers-to Paris and to Rome and to Trieste…
Lavinia will never go. She is going to die soon.
Louise has nothing. Lavinia has everything. After a chance encounter, the two spiral into an intimate, intense, and possibly toxic friendship. A Talented Mr. Ripley for the digital age, this seductive story takes a classic tale of obsession and makes it irresistibly new.
Robyn Says
I really liked this one, guys. I finished it fairly quickly – it was about a 2 day read for me. Very vividly written, suspenseful, good pacing, delightfully terrible characters, and some dark twists and turns. I was surprised that other readers really did not like this book – seems like an even split, actually, so you either like it or REALLY hate it. Interestinggggggggg.
The only thing that kind of irked me was that pieces of this novel felt almost like they could have been set in the 1920s or 30s, not the present. Tweed-wearing academics, parties where people trade literary quotes and argue about great writers, bright young things-style antics that just felt out of place.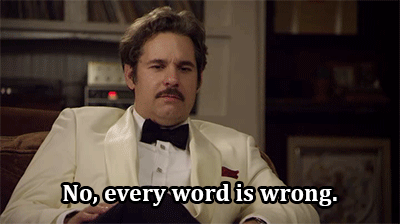 That doesn't actually happen, does it? If it does, I'm going to the wrong parties, my dudes.
Anyway. I can't say too much else without giving anything away, but this book is billed as a modern day Talented Mr. Ripley and you know what, it's not that far off. I liked the ending, thought it fit the story and the character. Would have liked more violence, but that's just me.
So yeah. Pretty good instagram-era psycho-horror. Give it a whirl.
Yeah, pretty much.
Verdict
Read it. If anything, it will teach you to never trust social media influencers or their flunkies. A valuable lesson, my friends.
Best Lines
"There are things it is better for a person not to know. The day and the manner of your own death, that's one, or whether or not you're going to fuck your mother and kill your father. What people say behind your back. The names somebody you love has called somebody else. There's a reason people are able to function, in this world, as social creatures, and a good part of that reason is that there are a lot of questions intelligent people don't ask."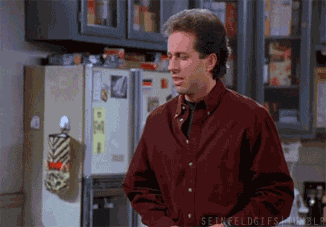 Fancasting couch
Louise
Lavinia
I'd love to see Kiki be a villain for once.
Book Boyfriend material
No over, every one was horrible, I loved it.
Rating
Eight out of ten vapid, generic white-girl-goes-on-a-yoga-retreat-and-has-to-document-every-minute instagram captions peppered with emojis, random capitalizations, and of course, enough misspelled words to remind you that all is well and good in the world.
ROBYN'S FINAL THOUGHT
Kinda wish that heavy black eyeshadow look would stop being just for crazy girls about to black swan their rivals and maybe go mainstream enough for me to wear it once and a while, you know?
– xo, R