So I know I spent the last blog post yammering on about the six books I meant to read this month… but I accidentally read a book that wasn't on that list. And yes, it was about the conception of the antichrist. That's right, kiddos, Halloween is in the air, let's talk about one super fucked up demon fic, the OG monster-smut (I kid… kinda), the one, the only… Rosemary's Baby, by the great Ira Levin.
Cover Talk
HELL YEAH BOIIIIIIIIIIIIIIIIIIIIIIIIIII.
The Summary Heist
Rosemary and Guy Woodhouse, an ordinary young couple, settle into a New York City apartment, unaware that the elderly neighbors and their bizarre group of friends have taken a disturbing interest in them. But by the time Rosemary discovers the horrifying truth, it may be far too late!
Robyn Says
Well godDAMN that was fun. Like any other self-respecting horror fan, I've seen Polanski's film adaptation a billiob times. P*lanski is a child-molesting piece of shit, but that movie is flawless – it somehow doesn't feel at all dated, despite being filmed and set in the 1960s, and is as terrifying every time you watch it as it was the first time you saw it. I guess I shouldn't have been surprised to discover that the book is just as awesome (which means the genius behind the film isn't that little pissant P*lanski, but the great Ira Levin after all… it's always the writers, my babes).
And fuck, Ira Levin didn't write many books, but every single one he did write is apparently a banger, and was adapted into an equally banger movie. Who knew??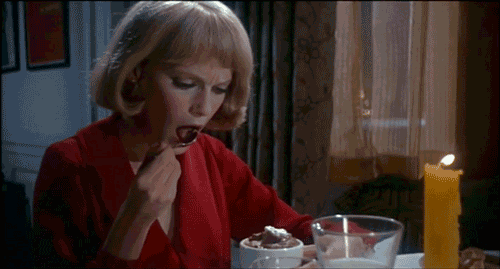 Back to Rosemary, though. This book was just plain awesome. Easy to read, well plotted, great characters, suspenseful (even though anyone who's seen the movie will know what's going to happen, of course), and pretty funny, actually. The only thing that kinda sucked was that it is literally identical to the movie. Sometimes word for word. So that fucko P*lanski isn't just a child rapist, he's also an unoriginal prick bastard. But that's not the book's fault, or Levin's, is it?
So anyway. I loved it. Literally no complaints, a perfect summer horror read, one I will definitely reread when next summer rolls around. And bonus, I learned from poor Rosemary that there is such a thing as a birth announcement, so nuts to anyone who says pulp fiction is worthless reading. You learn something new from everything you read.
Verdict
Read it. It's Rosemary's Baby, duh.
Best Lines
"Like so many unhappinesses, this one had begun with silence in the place of honest open talk."
Ouch.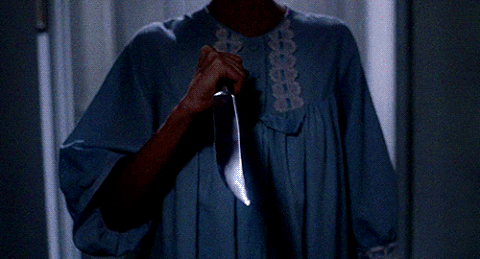 (Seriosuly, though, this book is really well written – vivid, readable, quotable. Really really great.)
Fancasting couch
I'm not about to mess with perfection, so…..
Rosemary
Guy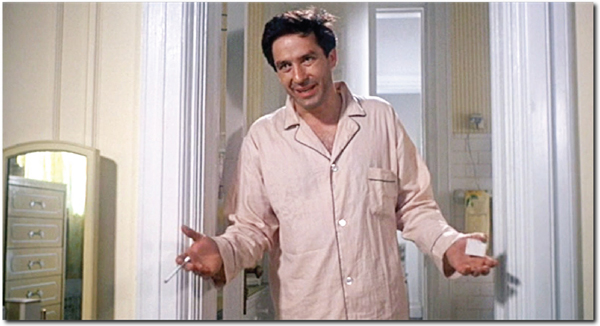 Minnie
Roman
You-Know-Who
(#sorrynotsorry)
Book Boyfriend material
Okay, this might be the only blog post that could legit threaten the future of my immortal soul, so let's move on before things get sacrilegious.
Rating
Eight and a half out of ten teeny tiny baby satan claws.
ROBYN'S FINAL THOUGHT
I am no closer to finishing that TBR pile.
Worth it 😈
– xo, R