Privyet, bishes. I am trying to be more regular with the updates, as you can see. Who knows how long this sudden discipline will last, so we'll just roll with it while we can, hm?
Today I'm reviewing yet another book about Russia, because I am nothing if not predictably Russophilic. Is that a word? Oh well, I'm deciding that it is. Gather close around the fire, Baba Robyn is talking about A Terrible Country by Keith Gessen.
Cover Talk
Wow, what a missed opportunity. At the least the cover is preparing us for the novel within…
The Summary Heist
A literary triumph about Russia, family, love, and loyalty–the first novel in ten years from a founding editor of n+1 and author of All the Sad Young Literary Men
When Andrei Kaplan's older brother Dima insists that Andrei return to Moscow to care for their ailing grandmother, Andrei must take stock of his life in New York. His girlfriend has stopped returning his text messages. His dissertation adviser is dubious about his job prospects. It's the summer of 2008, and his bank account is running dangerously low. Perhaps a few months in Moscow are just what he needs. So Andrei sublets his room in Brooklyn, packs up his hockey stuff, and moves into the apartment that Stalin himself had given his grandmother, a woman who has outlived her husband and most of her friends. She survived the dark days of communism and witnessed Russia's violent capitalist transformation, during which she lost her beloved dacha. She welcomes Andrei into her home, even if she can't always remember who he is.
Andrei learns to navigate Putin's Moscow, still the city of his birth, but with more expensive coffee. He looks after his elderly–but surprisingly sharp!–grandmother, finds a place to play hockey, a cafe to send emails, and eventually some friends, including a beautiful young activist named Yulia. Over the course of the year, his grandmother's health declines and his feelings of dislocation from both Russia and America deepen. Andrei knows he must reckon with his future and make choices that will determine his life and fate. When he becomes entangled with a group of leftists, Andrei's politics and his allegiances are tested, and he is forced to come to terms with the Russian society he was born into and the American one he has enjoyed since he was a kid.
A wise, sensitive novel about Russia, exile, family, love, history and fate, A Terrible County asks what you owe the place you were born, and what it owes you. Writing with grace and humor, Keith Gessen gives us a brilliant and mature novel that is sure to mark him as one of the most talented novelists of his generation.
Robyn Says
Man, I am so apathetic about this book. Was it great? No. Was it terrible? No. But it could have been so good – there was so much potential, I'm actually just disappointed. Just missed opportunities at every turn. The set-up is great: Russian-born child of Russian emigres returns to Russia after disappointing professional and personal developments, under the guise of caring for his elderly grandmother, hijinks and personal growth ensue.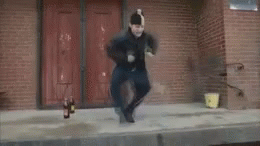 But it was really just another navel-gazing novel from a straight white male American author with visions of literary prizes dancing in his head. There was no plot really, or only the barest thread of one, no redemption – or resolution – for any of the characters, no ending, happy or otherwise, no lessons learned, no epiphanies had, no point at all to any of this. Unless the pointlessness is the point, in service to capital-L Literature. In which case, gag.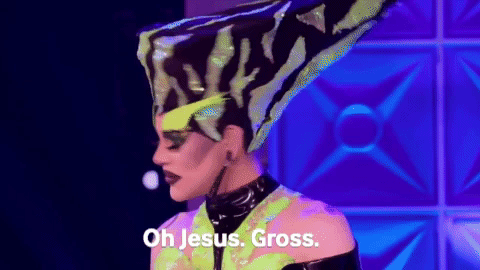 Thing is, Gessen is a pretty great writer, and I think that's what makes this so disappointing. I mean, take this passage on the making of kasha (каша), buckwheat cereal or porridge that you can really eat with anything:
"Kasha was easier than kotlety. You take a cup of kasha, pour it into a small pot. Pour cold water over this, to let the dust and kasha bits burned during the roasting process rise to the surface; drain the water; rinse once more; then pour twice as much boiling water on this as you have kasha. (This first time and several times after, I showed it to my grandmother, who eyeballed the level: good.) Place on a burner and bring to a boil (about three minutes); now mix in butter and salt and lower to a simmer; cover. In fifteen to twenty minutes, you have perfect kasha.
"To watch this happen – to be the vessel through which kasha is brought into the world, after a lifetime of eating it – how to describe this feeling? Tolstoy had eaten kasha; Chekhov had eaten kasha. With the power of kasha in my hands, I needed to rely on no one ever again. I still make kasha just about every day."
Verdict
Read it if you, like me, crave anything Russian-flavoured, or don't, if you don't.
Best Lines
For a novel that was quite a letdown, there was some really lovely writing. Gessen knows how to do the words.
"The same inability to joke, to parry and deflect, made me kinder. I was impatient sometines, and angry sometimes, but I was never cutting, I was never sarcastic, I never made a quip that took a second to think up and six months, somehow or other, to take back."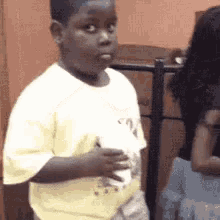 Fancasting couch
Andrei
Grandma
Yulia
Book Boyfriend material
Grandma, no question. She was the only real one.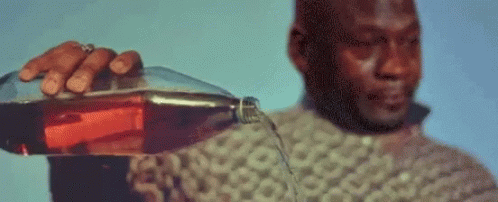 Rating
Five out of 10 spiritually lost first-gen immigrant children, desperately seeking a sense of identity from an idealized concept of their ancestral homeland.
ROBYN'S FINAL THOUGHT
I just really want a bowl of kasha right now. And also to like, return to my ancestral homelands in a futile search for meaning and self-awareness.
Or something.
– xo, R