Wassup boos. I am currently doubting all of my life choices… #thursday amiright?
Haven't done a RiRi's review in a while. If you need a reminder of what the heck a RiRi'd review is, check out this post.
So this week, I reread one of my all-time faves, Persuasion by Jane Austen (let's not attempt to understand why I reread that mmmmmmkay?).
Of all Jane Austen's novels, Persuasion is widely regarded as the most moving. It is the story of a second chance.
Anne Elliot, daughter of a snobbish, spendthrift Sir Walter Elliot, is a woman of a quiet charm and deep feelings. When she was nineteen, she fell in love with – and was engaged to – a naval officer, the fearless and headstrong Captain Wentworth. But the young man had no fortune, and Anne allowed herself to be persuaded, against her profoundest instinct, to give him up.
Now, at twenty-seven, and believing that she has lost her bloom, Anne is startled to learn that Captain Wentworth has returned to the neighborhood, a rich man and still unwed. Her never-diminished love is muffled by her pride. Even worse, he appears to be infatuated by the flighty and pretty Louisa Musgrove.
What happens as Anne and Wentworth are thrown together in the social world of Bath – and as an eager new suitor appears for Anne – is touchingly and wittily told in a masterpiece that is also one of the most entrancing novels in the English language.
Robyn Says
*sob*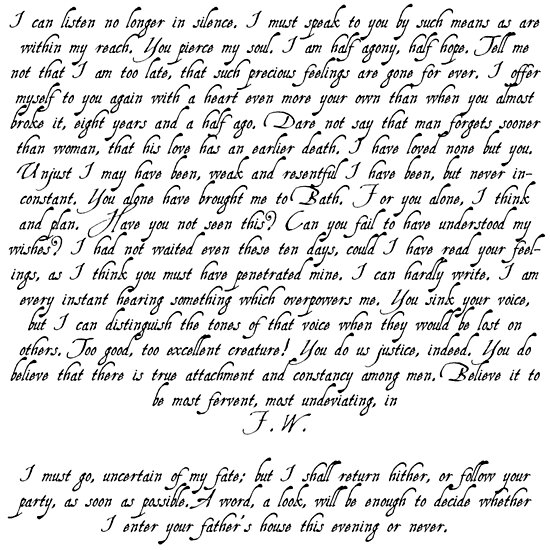 *sobbing intensifies*
RiRi Says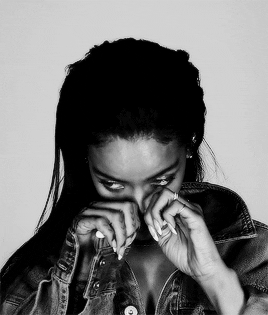 The RxR Rating
10 out of 10 true heroes. Forget Darcy, I'll take Wentworth any day.
– xo, R