Hey hey, my adorable internet friends/acquaintances/strangers/enemies. Been a hot minute. See my previous post for a cryptic explanation. (Spoiler I refuse to review books, which is normally a thing I love doing, if having to review books is a thing I HAVE to do, I don't know why, I AM AN ONION, I am LAYERED.)
Updates?
Work:
Bae:
Family:
Reading:
Writing:
Wedding planning:
General state mind: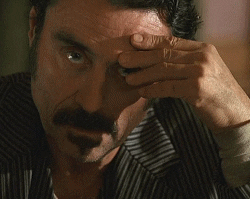 TO THE REVIEW!
Today, I'm talking about my most anticipated read of 2019. THERE WILL BE EMOTIONS. And gifs. Of course.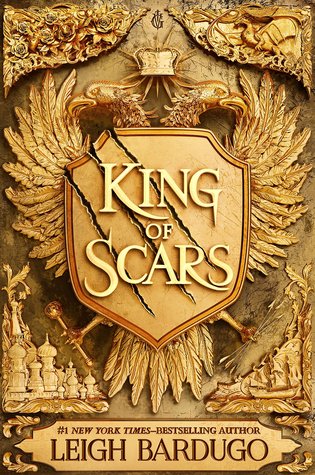 Cover Talk
AHHHHHHHHHHHHHHHHHHHHHHHHHHHHHHHHHHHHHHHHHHHHHHHHHHHHHHHHHHHHHHHHHHHHHHHHHHHHHHHHHHHH
The Summary Heist
Nikolai Lantsov has always had a gift for the impossible. No one knows what he endured in his country's bloody civil war—and he intends to keep it that way. Now, as enemies gather at his weakened borders, the young king must find a way to refill Ravka's coffers, forge new alliances, and stop a rising threat to the once-great Grisha Army.
Yet with every day a dark magic within him grows stronger, threatening to destroy all he has built. With the help of a young monk and a legendary Grisha Squaller, Nikolai will journey to the places in Ravka where the deepest magic survives to vanquish the terrible legacy inside him. He will risk everything to save his country and himself. But some secrets aren't meant to stay buried—and some wounds aren't meant to heal.
Robyn Says
Okay. OKAY. O k a y.
So if you're a fan of the Grisha or Six of Crows series, you will already know about this book, have probably already read it, and are like SHUT UP ROBYN YOU TWIT LET'S PLEASE JUST FLAIL TOGETHER. In which case,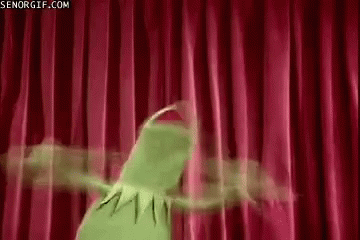 If you haven't or aren't, what the **** is wrong with you, friendo?S
Seriously, though. I've been waiting for a Nikolai book since the moment he sauntered into the my life. He is my favourite character in the Grisha series by far, so when Leigh Bardugo announced he would be getting his own books, I was delighted.
Needless to say, the expectations were high. In all fairness, I don't know if any book could have met them. But King of Scars came veryyyyyy close. There was a great, intriguing plot, further world-building, complex characters both familiar and new, and enough twists and turns to leave me surprised at the ending.
I devoured this book in less than two days, so I might need to reread it at a slower pace to appreciate everything, but the only real issues I had were that I wanted more romance (yeah, I know, whatever, I am a simple woman, make them all kiss please) and that I felt there were some pacing issues. Even with so much happening, at times the story seemed to drag at certain points. I also would have liked more information about the Saints and how that all worked (no spoilers, but what the heck????)
Overall though, amazing, love it, bring on book 2!!!!!!!!!
Verdict
Holy frozen bananas, READ IT. But fair warning, you're definitely gonna need to read the Grisha series first (and also maybe the Six of Crows duology because NINAAAAAAAAAAA)
Best Lines
"Most women suffer thorns for the sake of the flowers, but we who wield power adorn ourselves with flowers to hide the sting of our thorns" UMMMMMM TATTOO THIS ON MY BODY PLEASE
Fancasting couch
OH YES okay where do we start……….
Nikolai:
Zoya:
Nina:
The Darkling REDACTED but you know who it is:
God I'm good.
Book Boyfriend material
THERE IS NO QUESTION: Sturmhond, Korol Rezni, little sobachka, the Too-Clever Fox, Nikolai freaking Lanstov.
Rating
9 out of 10 gorgeous tormented monster boys.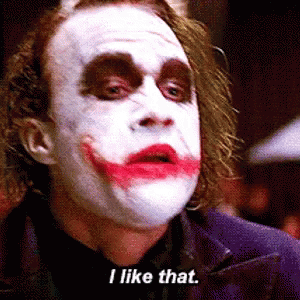 (Sorry)
ROBYN'S FINAL THOUGHT
I got nothing. Have some kittens.
You're welcome. Until next time, my dudes.
-xo, R