Hello hello you gorgeous gleaming diamond-encrusted Fabergé eggs. Yes, it's that time of year again, god help us. Another list. I'm sure you're as sick of these wrap-ups and rankings as I am, but hey, sometimes you have to do stuff you don't want to, like decide on a wedding reception playlist with your antagonistic and hard-headed fiance… right, Al?
Perfectly said, as always.
So as we shed the rotting skin of 2018 and strut fresh-faced and socksure into the new year, let's take a look back at my most highly-rated reads over the past 12 months.
The Cruel Prince by Holly Black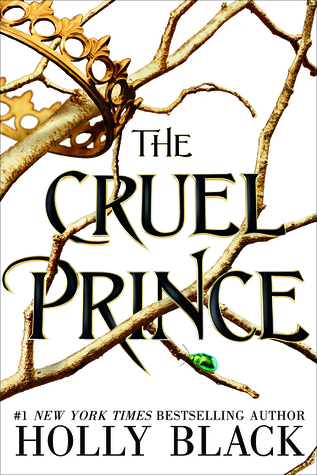 Jude was seven when her parents were murdered and she and her two sisters were stolen away to live in the treacherous High Court of Faerie. Ten years later, Jude wants nothing more than to belong there, despite her mortality. But many of the fey despise humans. Especially Prince Cardan, the youngest and wickedest son of the High King.
To win a place at the Court, she must defy him–and face the consequences.
As Jude becomes more deeply embroiled in palace intrigues and deceptions, she discovers her own capacity for trickery and bloodshed. But as betrayal threatens to drown the Courts of Faerie in violence, Jude will need to risk her life in a dangerous alliance to save her sisters, and Faerie itself.
Kachka: A Return to Russian Cooking by Bonnie Frumkin Morales
Yes, it's a cookbook.
Everything I Never Told You by Celeste Ng
Lydia is dead. But they don't know this yet.
So begins this exquisite novel about a Chinese American family living in 1970s small-town Ohio. Lydia is the favorite child of Marilyn and James Lee, and her parents are determined that she will fulfill the dreams they were unable to pursue. But when Lydia's body is found in the local lake, the delicate balancing act that has been keeping the Lee family together is destroyed, tumbling them into chaos. 
A profoundly moving story of family, secrets, and longing, Everything I Never Told You is both a gripping page-turner and a sensitive family portrait, uncovering the ways in which mothers and daughters, fathers and sons, and husbands and wives struggle, all their lives, to understand one another.
Little Fires Everywhere by Celeste Ng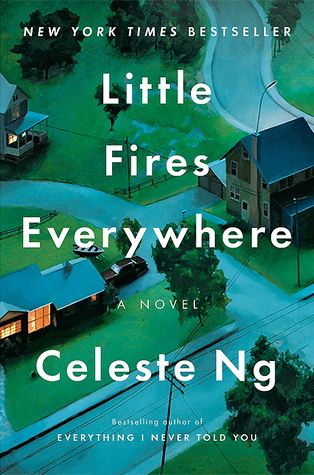 In Shaker Heights, a placid, progressive suburb of Cleveland, everything is meticulously planned – from the layout of the winding roads, to the colours of the houses, to the successful lives its residents will go on to lead. And no one embodies this spirit more than Elena Richardson, whose guiding principle is playing by the rules.
Enter Mia Warren – an enigmatic artist and single mother – who arrives in this idyllic bubble with her teenage daughter Pearl, and rents a house from the Richardsons. Soon Mia and Pearl become more than just tenants: all four Richardson children are drawn to the alluring mother-daughter pair. But Mia carries with her a mysterious past, and a disregard for the rules that threatens to upend this carefully ordered community.
Little Fires Everywhere explores the weight of long-held secrets and the ferocious pull of motherhood-and the danger of believing that planning and following the rules can avert disaster, or heartbreak.
Astonish Me by Maggie Shipstead
"Astonish Me" is the irresistible story of Joan, a ballerina whose life has been shaped by her relationship with the world-famous dancer Arslan Ruskov, whom she helps defect from the Soviet Union to the United States. While Arslan's career takes off in New York, Joan's slowly declines, ending when she becomes pregnant and decides to marry her longtime admirer, a PhD student named Jacob. As the years pass, Joan settles into her new life in California, teaching dance and watching her son, Harry, become a ballet prodigy himself. But when Harry's success brings him into close contact with Arslan, explosive secrets are revealed that shatter the delicate balance Joan has struck between her past and present.
In graceful, inimitable prose, Shipstead draws us into an extraordinary world, and the lives of her vivid and tempestuous characters. Filled with intrigue, brilliant satire, and emotional nuance, "Astonish Me" is a superlative follow-up to Shipstead's superb debut.
Three Daughters of Eve by Elif Shafak
Peri, a married, wealthy, beautiful Turkish woman, is on her way to a dinner party at a seaside mansion in Istanbul when a beggar snatches her handbag. As she wrestles to get it back, a photograph falls to the ground — an old polaroid of three young women and their university professor. A relic from a past — and a love — Peri had tried desperately to forget.
Three Daughters of Eve is set over an evening in contemporary Istanbul, as Peri arrives at the party and navigates the tensions that simmer in this crossroads country between East and West, religious and secular, rich and poor. Over the course of the dinner, and amidst an opulence that is surely ill-begotten, terrorist attacks occur across the city. Competing in Peri's mind however are the memories invoked by her almost-lost polaroid, of the time years earlier when she was sent abroad for the first time, to attend Oxford University. As a young woman there, she had become friends with the charming, adventurous Shirin, a fully assimilated Iranian girl, and Mona, a devout Egyptian-American. Their arguments about Islam and feminism find focus in the charismatic but controversial Professor Azur, who teaches divinity, but in unorthodox ways. As the terrorist attacks come ever closer, Peri is moved to recall the scandal that tore them all apart.
The Hate U Give by Angie Thomas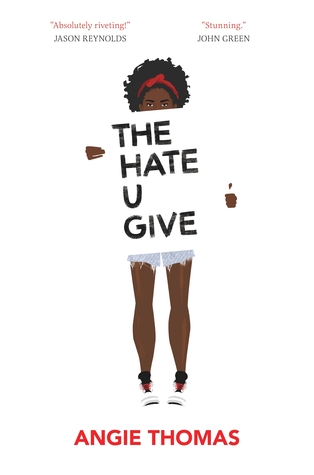 Sixteen-year-old Starr Carter moves between two worlds: the poor neighborhood where she lives and the fancy suburban prep school she attends. The uneasy balance between these worlds is shattered when Starr witnesses the fatal shooting of her childhood best friend Khalil at the hands of a police officer. Khalil was unarmed.
Soon afterward, his death is a national headline. Some are calling him a thug, maybe even a drug dealer and a gangbanger. Protesters are taking to the streets in Khalil's name. Some cops and the local drug lord try to intimidate Starr and her family. What everyone wants to know is: what really went down that night? And the only person alive who can answer that is Starr.
But what Starr does—or does not—say could upend her community. It could also endanger her life.
The Silent Companions by Laura Purcell
When Elsie married handsome young heir Rupert Bainbridge, she believed she was destined for a life of luxury. But with her husband dead just weeks after their marriage, her new servants resentful, and the local villagers actively hostile, Elsie has only her husband's awkward cousin for company. Or so she thinks. Inside her new home lies a locked door, beyond which is a painted wooden figure–a silent companion–that bears a striking resemblance to Elsie herself. The residents of The Bridge are terrified of the figure, but Elsie tries to shrug this off as simple superstition–that is, until she notices the figure's eyes following her.
A Victorian ghost story that evokes a most unsettling kind of fear, this is a tale that creeps its way through the consciousness in ways you least expect–much like the silent companions themselves.
An American Marriage by Tayari Jones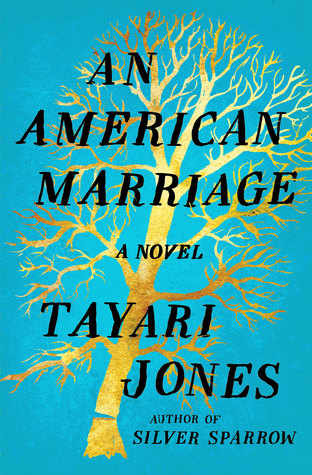 Newlyweds Celestial and Roy are the embodiment of both the American Dream and the New South. He is a young executive, and she is an artist on the brink of an exciting career. But as they settle into the routine of their life together, they are ripped apart by circumstances neither could have imagined. In this deft exploration of love, loyalty, race, justice, and both Black masculinity and Black womanhood in 21st century America, Jones achieves that most-elusive of all literary goals: the Great American Novel. 
Circe by Madeline Miller
In the house of Helios, god of the sun and mightiest of the Titans, a daughter is born. But Circe is a strange child—not powerful, like her father, nor viciously alluring like her mother. Turning to the world of mortals for companionship, she discovers that she does possess power—the power of witchcraft, which can transform rivals into monsters and menace the gods themselves.
Threatened, Zeus banishes her to a deserted island, where she hones her occult craft, tames wild beasts and crosses paths with many of the most famous figures in all of mythology, including the Minotaur, Daedalus and his doomed son Icarus, the murderous Medea, and, of course, wily Odysseus.
But there is danger, too, for a woman who stands alone, and Circe unwittingly draws the wrath of both men and gods, ultimately finding herself pitted against one of the most terrifying and vengeful of the Olympians. To protect what she loves most, Circe must summon all her strength and choose, once and for all, whether she belongs with the gods she is born from, or the mortals she has come to love.
Making Up (London Celebrities #3) by Lucy Parker
Once upon a time, circus artist Trix Lane was the best around. Her spark vanished with her confidence, though, and reclaiming either has proved…difficult. So when the star of The Festival of Masks is nixed and Trix is unexpectedly thrust into the spotlight, it's exactly the push she needs. But the joy over her sudden elevation in status is cut short by a new hire on the makeup team.
Leo Magasiva: disgraced wizard of special effects. He of the beautiful voice and impressive beard. Complete dickhead and—in an unexpected twist—an enragingly good kisser. 
To Leo, something about Trix is…different. Lovely. Beautiful, even though the pint-size, pink-haired former bane of his existence still spends most of her waking hours working to annoy him. They've barely been able to spend two minutes together for years, and now he can't get enough of her. On stage. At home. In his bed.
When it comes to commitment, Trix has been there, done that, never wants to do it again. Leo's this close to the job of a lifetime, which would take him away from London—and from Trix. Their past is a constant barrier between them.
It seems hopeless. Utterly impossible. And yet…
The Ensemble by Aja Gabel
Brit is the second violinist, a beautiful and quiet orphan; the viola is Henry, a prodigy who's always had it easy; the cellist is Daniel, the oldest, the angry skeptic who sleeps around; and on first violin is Jana, their flinty, resilient leader. Together, they are the Van Ness String Quartet.
In The Ensemble, each character picks up the melody, from the group's youthful rocky start through to adulthood. As they navigate devastating failures and wild success, heartbreak and marriage, triumph and loss, betrayal and enduring loyalty, they are always tied together—by career, by the intensity of their art, by the secrets they carry together, and by choosing each other over and over again.
Following these four unforgettable characters, Aja Gabel's debut novel gives a behind-the-scenes look into the highly competitive, mysterious world of high-level musicians. The story of Brit and Henry and Daniel and Jana, The Ensemble is a heart-skipping portrait of ambition, friendship, and the tenderness of youth.
The Wife by Meg Wolitzer
"The moment I decided to leave him, the moment I thought, enough, we were thirty-five thousand feet above the ocean, hurtling forward but giving the illusion of stillness and tranquility. Just like our marriage." So opens Meg Wolitzer's compelling and provocative novel The Wife, as Joan Castleman sits beside her husband on their flight to Helsinki. Joan's husband, Joseph Castleman, is "one of those men who own the world…who has no idea how to take care of himself or anyone else, and who derives much of his style from the Dylan Thomas Handbook of Personal Hygiene and Etiquette." He is also one of America's preeminent novelists, about to receive a prestigious international award to honor his accomplishments, and Joan, who has spent forty years subjugating her own literary talents to fan the flames of his career, has finally decided to stop.
From this gripping opening, Wolitzer flashes back fifty years to 1950s Smith College and Greenwich Village — the beginning of the Castleman relationship — and follows the course of the famous marriage that has brought them to this breaking point, culminating in a shocking ending that outs a carefully kept secret.
Baby Teeth by Zoje Stage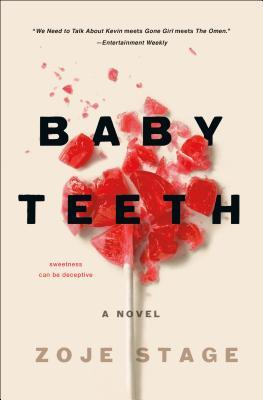 Meet Hanna.
She's the sweet-but-silent angel in the adoring eyes of her Daddy. He's the only person who understands her, and all Hanna wants is to live happily ever after with him. But Mommy stands in her way, and she'll try any trick she can think of to get rid of her. Ideally for good.
Meet Suzette.
She loves her daughter, really, but after years of expulsions and strained home schooling, her precarious health and sanity are weakening day by day. As Hanna's tricks become increasingly sophisticated, and Suzette's husband remains blind to the failing family dynamics, Suzette starts to fear that there's something seriously wrong, and that maybe home isn't the best place for their baby girl after all.
The Anna Karenina Fix: Life Lessons from Russian Literature by Viv Groskop
Viv Groskop has discovered the meaning of life in Russian literature. As she knows from personal experience, everything that has ever happened in life has already happened in these novels: from not being sure what to do with your life (Anna Karenina) to being in love with someone who doesn't love you back enough (A Month in the Country by Turgenev) or being socially anxious about your appearance (all of Chekhov's work). This is a literary self-help memoir, with examples from the author's own life that reflect the lessons of literature, only in a much less poetic way than Tolstoy probably intended, and with an emphasis on being excessively paranoid about having an emerging moustache on your upper lip, just like Natasha in War and Peace.
A Double Life by Flynn Berry
Claire is a hardworking doctor leading a simple, quiet life in London. She is also the daughter of the most notorious murder suspect in the country, though no one knows it. 
Nearly thirty years ago, while Claire and her brother slept upstairs, a brutal crime was committed in her family's townhouse. The next morning, her father's car was found abandoned near the English Channel, with bloodstains on the front seat. Her mother insisted she'd seen him in the house that night, but his powerful, privileged friends maintained his innocence. The first lord accused of murder in more than a century, he has been missing ever since. 
When the police tell Claire they've found him, her carefully calibrated existence begins to fracture. She doesn't know if she's the daughter of a murderer or a wronged man, but Claire will soon learn how far she'll go to finally find the truth.
Loosely inspired by one of the most notorious unsolved crimes of the 20th century – the Lord Lucan case – A Double Life is at once a riveting page-turner and a moving reflection on women and violence, trauma and memory, and class and privilege.
That seems like a lot of books, but it's only the ones I rated 4+ stars on Goodreads. And I did manage to hit my reading goal of 123 books. But to be honest, I don't feel any satisfaction with that number. Because the truth is… I didn't read well this year. I rushed through books, discarded them too quickly, read more than one at a time. I didn't make time for reading, didn't prioritize it the way I have in the past. And I feel that I have suffered for it. Yes, yes, there were many valid reasons – the new job, the engagement, a suddenly active social life – but there is no denying that part of it was just laziness. I was on my phone more than ever, and the screen time has messed with my attention span and, let's be honest, my intelligence as well.
So my 2019 reading resolution is this: read better. I will still set a numerical goal for myself, but mostly I want to be more mindful in my reading. What I'm reading, when, how. No more hasty dnfs, no more multiple books on the go, no more reading with a screen in arm's reach.
And I also kinda want to smash my phone.
The mood for 2019 is read books, punch Nazis, and love yourself. See you in 2019, kroshkas. Stay shiny.
– xo, R