Hey hey, book-dragons, how's life? I am currently at my wit's end (where else), and the cause is, unsurprisingly, the entire wedding industry (and also the Catholic Church but let's not get into that). I won't bore you with the details, but a gentle word of advice to my as-yet-unmarried readers… FUCKING ELOPE FOR FUCK'S SAKE, DO NOT DO THE BIG THING, CITY HALL IS THE WAY TO GO, PLEASE HEED THE ADVICE OF ONE WHO IS ALREADY LOST TO THE POUFY WHITE DRESS AND ALL THAT IT SYMBOLIZES.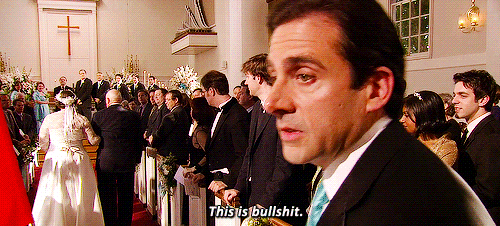 Anyway. On the bright side, I am reading more, if only to distract myself from the nuptial nightmare that threatens to overwhelm my every waking moment… and sleeping moment, for that matter. (I dream of centrepieces. Avalanches of centrepieces that rain down in furious floral torrents, burying me in a mountain of roses and fairy lights and wire-edged ribbons. HELP ME.)
This week, I'm reviewing Come Closer, a novella by Sara Gran, which I found on one of those Halloween booklists that pop up all over the bookish side of the internet around the middle of October.
Cover Talk
Meh. Not good enough, but not terrible. Could have gone so much creepier. But the font is good.
The Summary Heist
If everything in Amanda's life is so perfect, then why the mood swings, the obscene thoughts, the urge to harm the people she loves? What are those tapping sounds in the walls? And who's that woman following her? The mystery behind what's happening to Amanda in Come Closer is so frightening that it "ought to carry a warning to…readers."
Robyn Says
Aw yeah now THAT'S what I'm talking about. This was short and well-written and terrifying, it is literally horror-lit perfection. I actually wish this was a full-length novel, because the demonic mythos is on point in this one. The characters are great, the scares are creepy af, the story was familiar but fresh, and the ending had me wanting more. SO GOOD.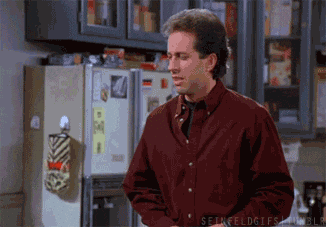 I would love for Gran to write a sequel, or something that builds on the story in this book. Please give me more terrifying demons. THAT IS ALL I NEED FROM A HORROR STORY. Nothing is scarier, NOTHING.
Verdict
Read it, it's awesome. You will definitely need a night light after you finish, though.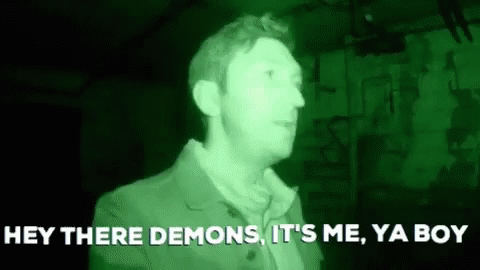 Best Lines
"Instead I walked towards the man, meeting him halfway. "Just miss a train?" I heard myself ask. He shrugged. I could not believe I was engaging this man in conversation. He was disgusting up close, with mottled, pitted skin and a shaggy grown out haircut. "I hate that," I said. "Especially at night. Especially at night when you're waiting for a train and there's someone there. And you never know. I mean, in the city you just never know who you're dealing with. They might have a knife, or a gun, or whatever. They might, I don't know, be the kind of person who hates men who hang out in train stations, waiting for women. She might be the kind of person who takes men like that and rips them limb from fucking limb with her bare hands." The man left the station without a word, and the train took me home safe and sound."
GUYS THIS BOOK THO.
Fancasting couch
Amanda – Carey Mulligan
Naamah – evil Carey Mulligan
Ed, the husband – Ed Helms, because why no
The dog – A dog
Book Boyfriend material
NO ONE, this book is a demonic feminist utopia. I will take the dog, though.
Rating
10 out of 10 ruthless female demons hell-bent on liberating from your stifling patriarchy-mandated domestic existence.
ROBYN'S FINAL THOUGHT
Now that I think about it… demonic possession might actually explain the bridezilla phenomenon. I mean think about it – a marriage-obsessed demon whose only purpose is to sow terror and discord in the world. What better vessel than a bride quietly suffocating beneath the pressures of the North American wedding industry? It all makes perfect sense. I'm on to something, I tell ya!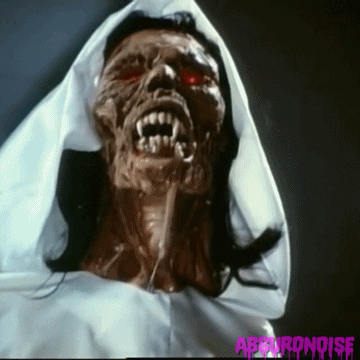 -xo, R