Yooooooooooooooooooooooooooooooooooooooooooooooooo guys guess what??
I – ME, Robyn, your (un)friendly local book-slinger – am in charge of my branch's book club. HOW AWESOME IS THAT!!!!! I am kind of drunk with power tbh. The mood is very Galadriel being offered the One ring if you know what I mean…

So I spent my #SaturdayLibrarian shift planning out the books for the coming year (we run September to May, ending before summer reading club takes over my life). I chose all of these books except for the first one, which my boss "suggested" (*cough* demanded) I pick… I'm pretty proud of my selection, though, and I thought you nerds might be interested. I'll be blogging about the book and the book club's first meeting, so at least now you'll know what you're in for.
TA-DAAAAAAAAAAAAAAAAAA:
SEPTEMBER: The Scarlet Pimpernel – Baroness Orczy (Classic)
One of the most enthralling novels of historical adventure ever written, featuring the mysterious figure known as the Scarlet Pimpernel, sworn to rescue helpless men, women, and children from their doom. A suspenseful tale that ranges from the squalid slums of Paris to the aristocratic salons of London, from intrigue on a great English country estate to the final denouement on the cliffs of the French coast. There have been many imitations of The Scarlet Pimpernel, but none has ever equaled its superb sense of color and drama and its irresistible gift of wonderfully romantic escape.
 OCTOBER: The Witches – Roald Dahl (Childrens)
This is not a fairy-tale. This is about real witches. Real witches don't ride around on broomsticks. They don't even wear black cloaks and hats. They are vile, cunning, detestable creatures who disguise themselves as nice, ordinary ladies. So how can you tell when you're face to face with one? Well, if you don't know yet you'd better find out quickly-because there's nothing a witch loathes quite as much as children and she'll wield all kinds of terrifying powers to get rid of them.
 NOVEMBER: Rules of Civility – Amor Towles (Fiction)
Towles' debut novel presents the story of a young woman whose life is on the brink of transformation. On the last night of 1937, twenty-five-year-old Katey Kontent is in a second-rate Greenwich Village jazz bar when Tinker Grey, a handsome banker, happens to sit down at the neighboring table. This chance encounter and its startling consequences propel Katey on a year-long journey into the upper echelons of New York society—where she will have little to rely upon other than a bracing wit and her own brand of cool nerve. With its sparkling depiction of New York's social strata, its intricate imagery and themes, and its immensely appealing characters, Rules of Civility won the hearts of readers and critics alike.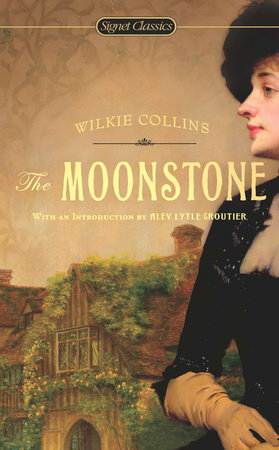 DECEMBER: The Moonstone – Wilkie Collins (Mystery)
The Moonstone, a yellow diamond looted from an Indian temple and believed to bring bad luck to its owner, is bequeathed to Rachel Verinder on her eighteenth birthday. That very night the priceless stone is stolen again and when Sergeant Cuff is brought in to investigate the crime, he soon realizes that no one in Rachel's household is above suspicion. Hailed by T. S. Eliot as 'the first, the longest, and the best of modern English detective novels', The Moonstone is a marvellously taut and intricate tale of mystery, in which facts and memory can prove treacherous and not everyone is as they first appear.
JANUARY: The Thirteenth Tale – Diane Setterfield (Fiction)
The Studious biographer Margaret Lea is shocked when she receives a letter from renowned novelist, Vida Winter. The inimitable Winter is aging and ill, and she beseeches Margaret to come to her home and hear her story. It is the unforgettable tale of the doomed and beautiful Angelfield family, and Lea is immediately as captivated by the account as she is by her extraordinary storyteller. But she is also skeptical, and becomes determined to discover how much of this tragic story is real. As Margaret gets closer to ascertaining the truth, she must also reconcile her own hidden family secrets. Beautifully atmospheric and haunting, this inspired first novel is reminiscent of classic works such as Jane Eyre and Wuthering Heights, and is certain to take its place among them as a timeless masterpiece.
FEBRUARY: The Hating Game – Sally Thorne (Fiction)
A hilarious and sexy workplace comedy all about that thin, fine line between hate and love. Lucy and Joshua hate each other, and they have no problem displaying their feelings through a series of ritualistic passive aggressive maneuvers as they sit across from each other, executive assistants to co-CEOs of a publishing company. Now up for the same promotion, their battle of wills has come to a head and Lucy refuses to back down when their latest game could cost her her dream job…But the tension between Lucy and Joshua has also reached its boiling point, and Lucy is discovering that maybe she doesn't hate Joshua. And maybe, he doesn't hate her either. Or maybe this is just another game.
MARCH: The Sixth Extinction – Elizabeth Kolbert (Nonfiction)
Over the last half-billion years, there have been five mass extinctions, when the diversity of life on earth suddenly and dramatically contracted. Scientists around the world are currently monitoring the sixth extinction, predicted to be the most devastating extinction event since the asteroid impact that wiped out the dinosaurs. This time around, the cataclysm is us. Elizabeth Kolbert tells us why and how human beings have altered life on the planet in a way no species has before and provides a moving and comprehensive account of the disappearances occurring before our very eyes. She shows that the sixth extinction is likely to be mankind's most lasting legacy, compelling us to rethink the fundamental question of what it means to be human.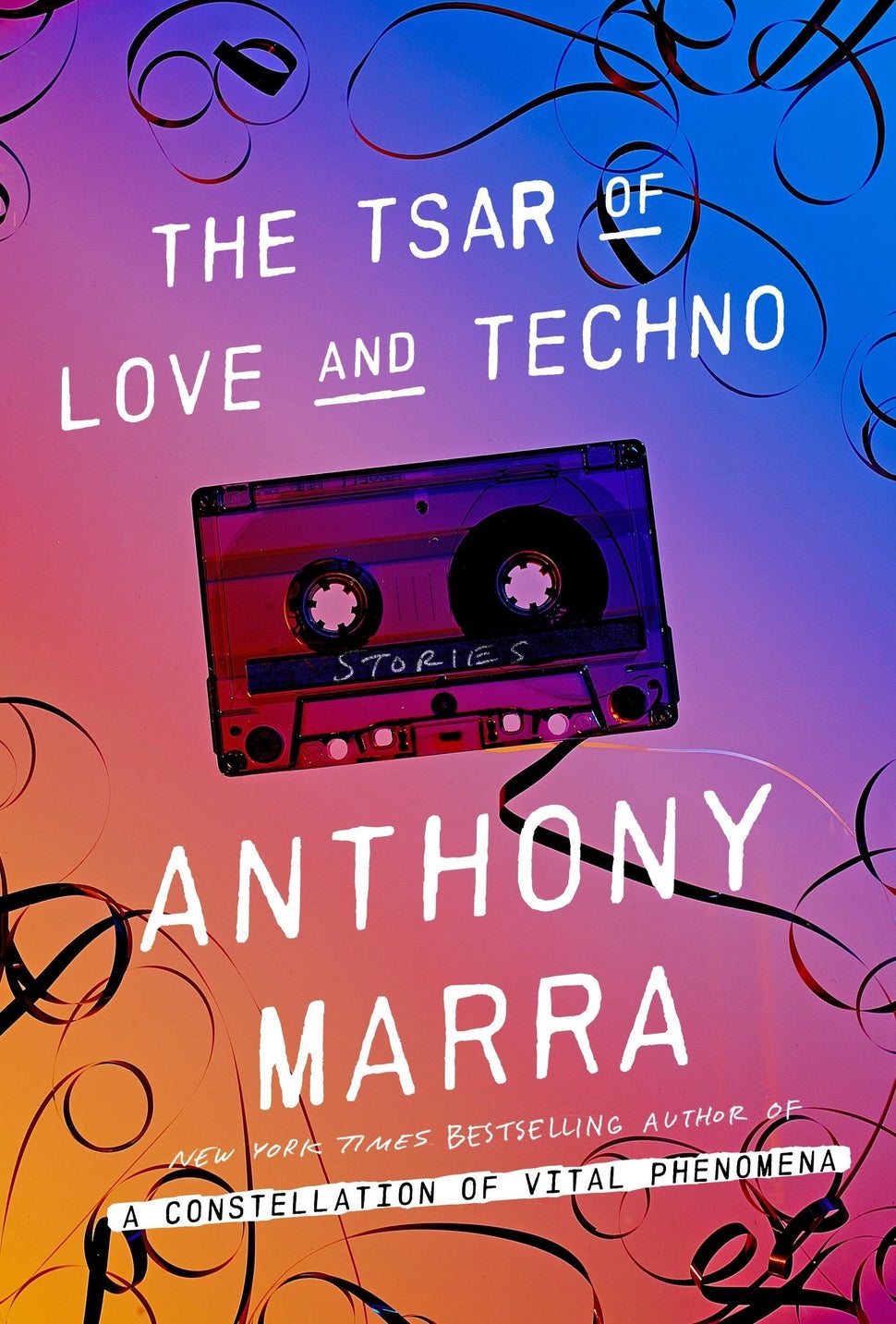 APRIL: The Tsar of Love and Techno – Anthony Marra (Stories)
This stunning, exquisitely written collection introduces a cast of remarkable characters whose lives intersect in ways both life-affirming and heartbreaking. A 1930s Soviet censor painstakingly corrects offending photographs, deep underneath Leningrad, bewitched by the image of a disgraced prima ballerina. A chorus of women recount their stories and those of their grandmothers, former gulag prisoners who settled their Siberian mining town. Two pairs of brothers share a fierce, protective love. Young men across the former USSR face violence at home and in the military. In stunning prose, with rich character portraits and a sense of history reverberating into the present, The Tsar of Love and Techno is a captivating work from one of our greatest new talents.
MAY: Eleanor & Park – Rainbow Rowell (Teen)
Two misfits. One extraordinary love. Eleanor… Red hair, wrong clothes. Standing behind him until he turns his head. Lying beside him until he wakes up. Making everyone else seem drabber and flatter and never good enough… Park… He knows she'll love a song before he plays it for her. He laughs at her jokes before she ever gets to the punch line. There's a place on his chest, just below his throat, that makes her want to keep promises… Set over the course of one school year, this is the story of two star-crossed sixteen-year-olds—smart enough to know that first love almost never lasts, but brave and desperate enough to try.
And that, my friends, is that. Amazing, right? This actually took a super long time to finalize. It wasn't easy finding books that represented a range of genres, were generally well-received, and "fit" the  season of the year (which actually plays an important role in MY enjoyment of a book)… and we also had to have enough circulating copies in the system to make a full book club set. Yay me.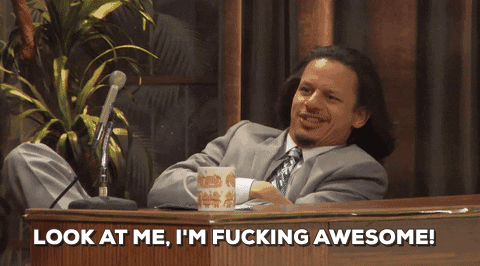 Pretty much. Get thee to a library and check out these awesome books (ha ha)
– xo, R