Hello hello, back for more of this sweet sweet book talk I see… Before I continue, a word from our sponsors. (Me. I am the sponsor.) PS-fucking-A, people. I need to get something off my chest. Ready??
Cheesecake is, despite its name, NOT CAKE. It is not pie, either, nor loaf, nor traybake. It exists in its own unique and frankly, disgusting, pastry category, an outlier meant to challenge our culinary preconceptions and test the refinement of our sweet-teeth (yes I said sweet-teeth). It is a bastard pastry child, unwanted and outcast, a waste of precious precious cheese and eggs, undeserving of the noble label cake. Fie upon those of you who would dare to consider this worthy to stand beside the Black Forest and the Battenberg, the Coconut and the Hummingbird, fie I say!
Sorry not sorry, Aubrey.
MOVING ON. This week I'm talking about horror one again. It's Baby Teeth by Zoje Stage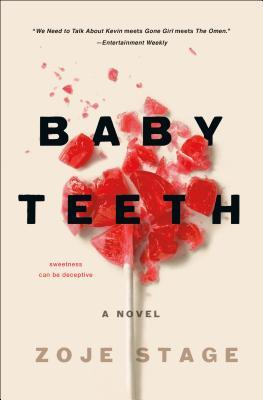 Cover Talk
YES, I like it, very creepy and ominous and cute. Reminds me of my younger self. Seriously though, A+, love the way the shattered candy looks so broken. Really perfect choice for this book.
The Summary Heist
Sweetness can be deceptive. 
Meet Hanna.
She's the sweet-but-silent angel in the adoring eyes of her Daddy. He's the only person who understands her, and all Hanna wants is to live happily ever after with him. But Mommy stands in her way, and she'll try any trick she can think of to get rid of her. Ideally for good.
Meet Suzette.
She loves her daughter, really, but after years of expulsions and strained home schooling, her precarious health and sanity are weakening day by day. As Hanna's tricks become increasingly sophisticated, and Suzette's husband remains blind to the failing family dynamics, Suzette starts to fear that there's something seriously wrong, and that maybe home isn't the best place for their baby girl after all.
Robyn Says
This was an excellent read. Tightly plotted and excellent pacing made for a very tense read. And of course, this falls into one of my most beloved horror tropes: the hell child.
I saw a lot of reviews complaining that this wasn't "fresh" because hell child has been done before. Um…….. so what? That's what tropes are; part of their impact lies in their familiarity, and arguably, in their ability to be both expected and surprising at once. Also, how the fuck can you not like a hell child?!? I mean, come on, the Grady Twins? That Culkin kid in the Good Son? Those children of the corn? DAMIEN??????
And this book was fresh af in my opinion. Hanna was delightfully sinister, and her rivalry with her mother over her father's affection added a very nice touch of Elektra complex to the idea of an evil child. I also really enjoyed the way technology played a role in the plot. Hanna's top-notch googling allowed her to tweak her evil plans (same tbh), and my librarian's heart could not help but admire her precocious researching skills.
I also enjoyed the hint of the supernatural. It's made pretty clear that Hanna's isn't possessed, just evil, but still, the witchy subplot was cool, and if it had gone the other way, I think it might have been even better.
The dual points of view between Hanna and Suzette were excellently utilized to portray their rivalry and to evoke sympathy for both characters. The writing was excellent – Stage's descriptions of pain as related to Suzette's chronic illness, and really the way her condition was described as a whole, was truly masterful.
The ending was great, too. Hard to find a horror book that ends in a satisfying manner but in my opinion, Baby Teeth manages to do it spectacularly. I'm crossing my fingers for a sequel and a movie adaptation.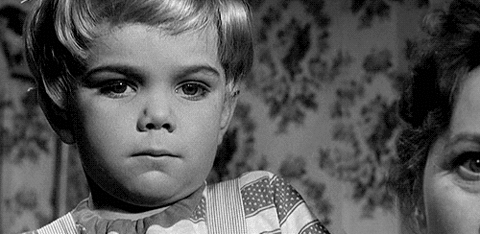 Verdict
Read it. Will creep you out and make you break out in a cold sweat at the thought of leading your next storytime.
Best Lines
"She stuck her finger in her mouth, feeling the ridges of the new tooth that was poking through her gum. And gave one assertive nod."
Fancasting couch
Suzette – Rebecca Hall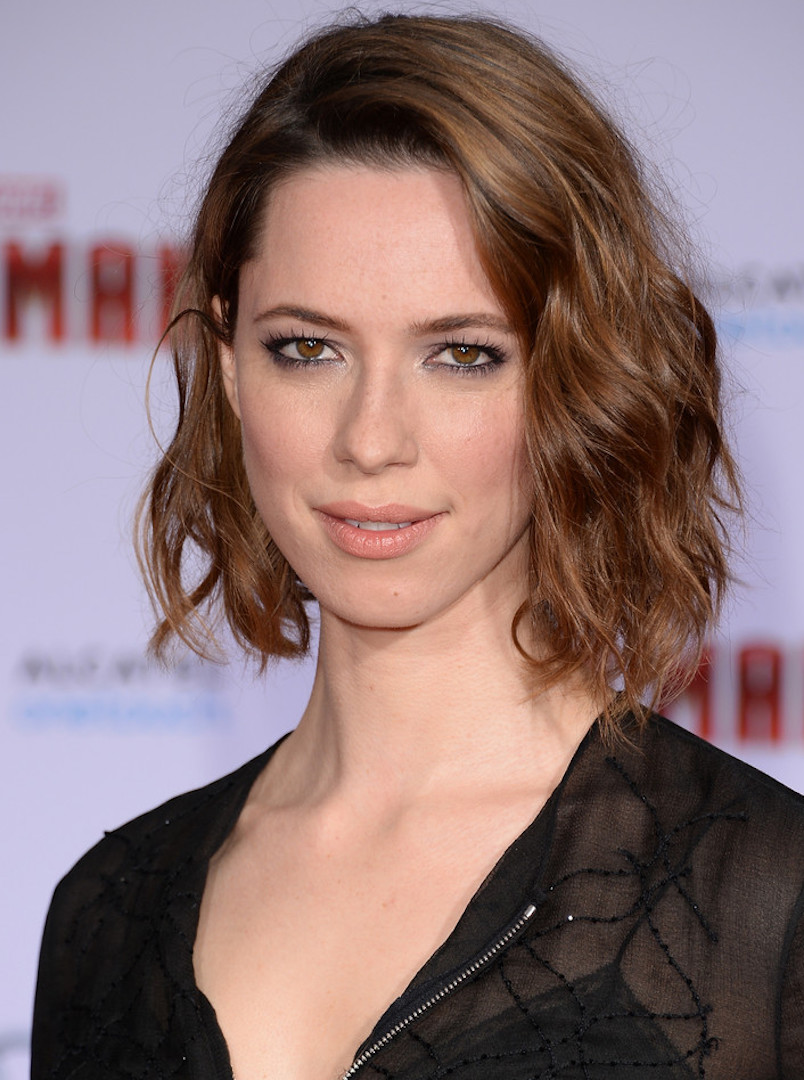 Alex – Thorbjørn Harr
Hanna – either one of these girls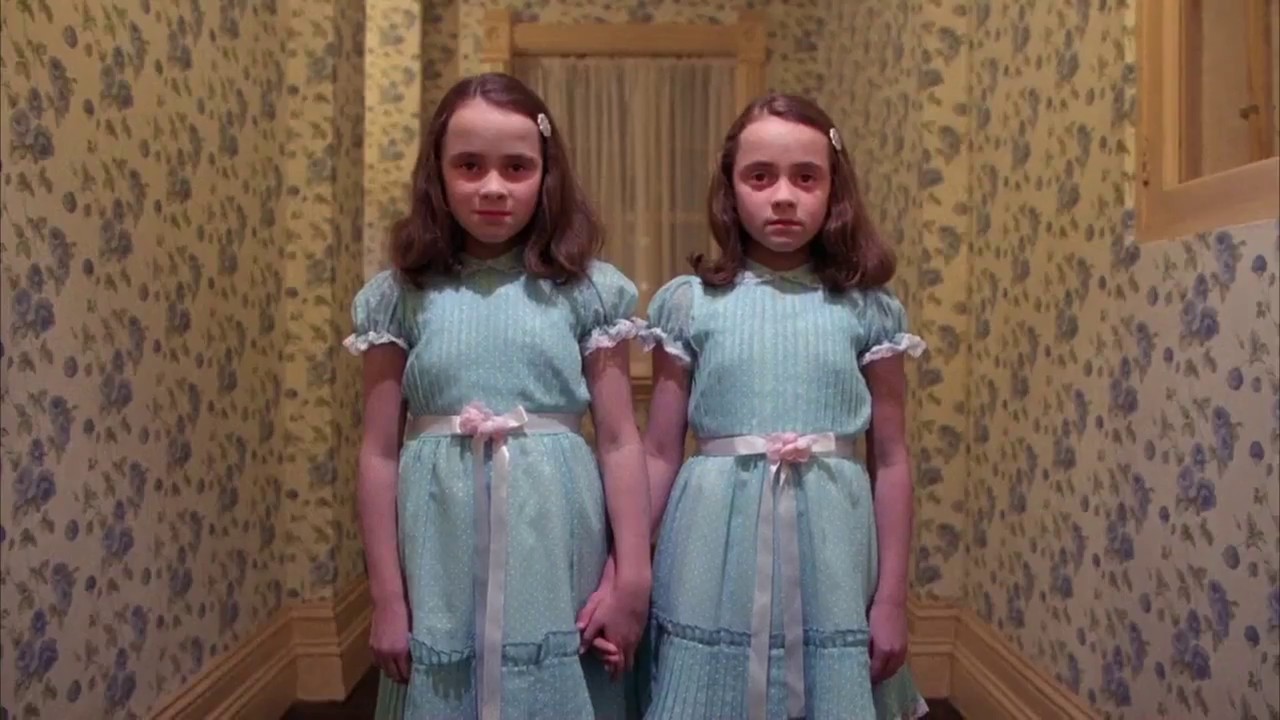 Book Boyfriend material
Alex, because he
was the only male character in the book
eventually figured out what was going on and did the right thing
could get it (and did, on numerous occasions… this book did not skimp on the boning)
Rating
8 out of 10 creepy little baby teeth that your mom inexplicably keeps in a little silver box inside her lingerie drawer (Mom for real though WHY DO YOU HAVE THOSE?????)
ROBYN'S FINAL THOUGHT
Kids are terrifying and I wouldn't trust one as far as I could throw one, which, admittedly, is probably pretty far, depending on how heavy the kid is.