Zzzzzzzdravstvuyte my little cygnets, how goes the going of the many goings-on that are going on? LISTEN UP. I'm trying a new thing. It's called Less Than Sober Blogging and it is happening rIGHT NOW. Allons-y muthachukkas!
Tonight, I'm yelling about Astonish Me by Maggie Shipstead
Cover Talk:
This is the hardcover art, and I approve. Everyone knows it is a law that all books about ballet have something to do with pointe shoes on the cover otherwise how will we know it's about ballet? Visual synecdoche? I can't remember what synecdoche actually means and I'm just that amount of tipsy to not to care enough to google it.
The Summary Heist:
From the author of the widely acclaimed debut novel "Seating Arrangements," winner of the Dylan Thomas Prize: a gorgeously written, fiercely compelling glimpse into the passionate, political world of professional ballet and its magnetic hold over two generations.

"Astonish Me" is the irresistible story of Joan, a ballerina whose life has been shaped by her relationship with the world-famous dancer Arslan Ruskov, whom she helps defect from the Soviet Union to the United States. While Arslan's career takes off in New York, Joan's slowly declines, ending when she becomes pregnant and decides to marry her longtime admirer, a PhD student named Jacob. As the years pass, Joan settles into her new life in California, teaching dance and watching her son, Harry, become a ballet prodigy himself. But when Harry's success brings him into close contact with Arslan, explosive secrets are revealed that shatter the delicate balance Joan has struck between her past and present.

In graceful, inimitable prose, Shipstead draws us into an extraordinary world, and the lives of her vivid and tempestuous characters. Filled with intrigue, brilliant satire, and emotional nuance, "Astonish Me" is a superlative follow-up to Shipstead's superb debut.
Robyn Says:
This may be the booze talking but can I just say, ballet is fucking amazing and it is the best sport of all the sports because it is also ART and plus it's sexy af with the dudes lifting the ladies and their tights and the way their shoulders are so wide (just like my dragon-slayer's *swoon*). I know I'm biased (because Russian, obviously), but I will literally read read anything that has anything to do with ballet. So when this came up on the Kindle deal of the day, I one-clicked the fuck outta that shit.
I read this book in one day. ONE DAY, people. And it was, as you can probably surmise, a-freaking-mazing. Fabulous story, richly drawn characters, stunning prose. This book is *kisses fingers* perfect.
One teeny tiny critique. I would have more of a balance in point of views. So much of the book was told from Joan's persepctive, that the shifts to other characters (her husband, Jacob, her colleague, Eileen, and a few others) was sometimes distracting and felt like they were required more for plot advancement than for the narrative integrity of the story. (Lol narrative integrity, drunk Robyn you are a goddamn genius girl i love u). Also can I just say – Arslan, you sexy soviet son of a bitch, I would a retelling of this story from your point of view faster than you can say Baryshnikov's bouncing balls. You were truly the riddle, wrapped in a mystery, inside an enigma of this gem of a book… which I think is a bit of a cliche. Where is my book about a Soviet ballerino wunderkid's suspenseful, sensual, high-stakes gamble on a flimsy Canada-staged defection? WHERE, I ASK YOU? (Yooo maybe I should write that myself eh…)
Other than those few little quibbles, this book was awesome-sauce and I demand that you read it immediately. Yes, right now. Go on. I'll wait.
I'm actually pissed off that  I hadn't heard of this book until now. I mean, it was published in 2015. Wtf, bookstagram? Smh do better. And I'm actually pretty ready to flash some steel over that 3.57 rating on Goodreads. Nah, man. This was an easy 5-star for me, and you know I'm stingy with those stars, fam.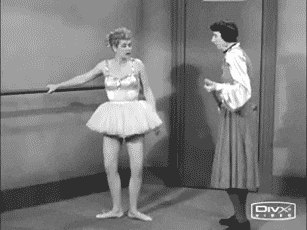 Verdict:
Read it. Obviously. And then use it as an excuse to do a deep dive into everything Baryshnikov, upon whom Arslan is so clearly based.
Shit. That's him at his best. Baryshnikov + Vysotsky = 😍
Best lines:
"Her throat is tight with fear. She is afraid of how this man, this stranger, has already changed the sensation of being alive. She is afraid he will slip away."
One of the best descriptions of love I've ever read. Changed the sensation of being alive. That's it, that's it exactly. That's what my dragon-slayer did to me, my broad-shouldered golden man, my G. He changed how it felt to live. God, love is amazing and terrifying and the only thing worth anything, really. Love love love. Love is all you need.
Fancasting couch:
Joan – Nina Dobrev
Arslan – Mikhail Baryshnikov
Harry – Sergei Polunin
(PSA watch the documentary about the Ukrainian sex-ballet-god above, DANCER, on Netflix right now, just in case that picture sparked a sudden interest in ballet in your loins)
Jacob – Rich Sommer
Chloe – Amanda Seyfried
Book Boyfriend material:
I think you all know me well enough to know that I'd be all over Arslan in a hot minute. I like the mysterious ones.
Rating:
10 out of 10 pointe shoes. Because obviously. It's a book about ballet, I'm contractually obligated to rate on a scale of pointe shoes.
ROBYN'S FINAL THOUGHT:
I can't dance. I like to dance, but I look like a demented squirrel.
In fact…
I look something like this:
THANK YOU AND GOD SPEED.
Uh oh. Book Cat is here and I'm too drunk to fend him off–
Savage. But… true. You win this round, you philosophical feline bastard.
Paka, crumblets!
xo, R