Hey hey, boys and girls. I hope life is going swimmingly for you all. I am currently waiting to hear back about a job I don't want but can't afford to turn down if it's offered to me, so I'm getting panics attacks about getting the job AND not getting the job. Adulthood is a magical journey, kiddies.
In am attempt to stave off the encroaching madness, I've been reading a lot of romances (this is a very sober, deliberate Life Decision and is in no way related to the recent feast commemorating a certain beheaded Roman saint. How dare you suggest such a thing.) It has, so far, been kinda working. I think. (I mean, I don't feel crazier…?)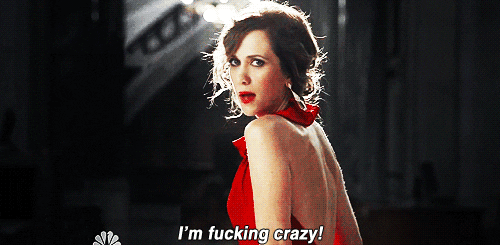 Anyway. Although I usually don't review romances here on the blog – mostly because I am still a bit ashamed to admit that I read them, but also because I rarely read ones that I like enough to write about for a couple hundred words) – I am going to make an exception because I recently read a book so good that I ended up reading the rest of the authors books in a week. That's six books in five CRAZY days, guys. Thank god I have no life, or it would have taken, like, six days.
The book that initiated this intense bout of glomming is Kulti by Mariana Zapata.
Cover Talk: Not bad. I like that there aren't any people on the cover – it's different from the naked male torso trend (which is in no way a bad thing, you can never have enough naked male torsos, but sometimes a girl just wants a change). The empty, imposing stadium suits the story, and centers Sal as the protagonist before the book is even opened. Yay feminism. I also like that this might be mistaken for a general fiction book, because you know I fckn hate the arbitrary nature of genre classifcations despite being aware of their fundamentality to coherent systems of organization. And you might be able to get a dude to read it before he realizes what he's gotten himself into.
The Summary Heist: When the man you worshipped as a kid becomes your coach, it's supposed to be the greatest thing in the world. Keywords: supposed to.
It didn't take a week for twenty-seven-year-old Sal Casillas to wonder what she'd seen in the international soccer icon—why she'd ever had his posters on her wall, or ever envisioned marrying him and having super-playing soccer babies.
Sal had long ago gotten over the worst non-break-up in the history of imaginary relationships with a man that hadn't known she'd existed. So she isn't prepared for this version of Reiner Kulti who shows up to her team's season: a quiet, reclusive, shadow of the explosive, passionate man he'd once been.
Nothing could have prepared her for the man she got to know.
Or the murderous urges he brought out in her.
"Sal, please don't make me visit you in jail. Orange isn't your color."
This was going to be the longest season of her life.
Robyn Says: Oh man this book. This boooooooooooooooooooook. So so good. SO GOOD. The summary of this book doesn't really do it justice. Think of that crush you had when you were 13. It may or may not have been a pointy-eared elf whose name rhymes with perfect ass. (Sorry.) And then imagine that that crush turning up in your actual life and being your professional mentor. It would be amazing and terrible at the same time. I mean, I don't think I could handle Legolas giving me tips on library programming.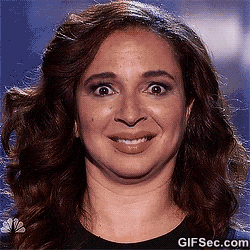 And then imagine that Legolas wasn't just your mentor, he was also kind of a dick. A gorgeous, talented, horrible dick.  A gorgeous, talented, horrible dick whom you fall in love with, against your better judgement. And then, the gorgeous, talented, horrible dick (spoiler) falls in love with you. Eeeeeee! Yay for my favourite trope, Enemies to Lovers!!!
And that is the basis for Kulti.
I kind of hate myself a bit because I've heard about how great this book was for ages, but put off reading it because sports romances aren't my thing at all. Why do I keep doing this to myself?? When will I learn that the romance community IS ALWAYS RIGHT???
Okay, enough fangirling. I straight up loved this book, and part of me wants to forget about doing this stupid review and just throw the book at you, but alas, that is not the traditional book blogger way. Time to use the words. Luckily, I know words, I have the best words. (God help us all.)
I loved Zapata's style of writing. It's effortless and genuine, and so funny. Seriously, I was grinning like an idiot most of the time I was reading this (when I wasn't mooning over the love story). The novel uses first-person POV, and it was so easy and enjoyable to slip into Sal's mind. I felt like she and I had been friends for years. I didn't mind not getting Kulti's version of the romance. Male points-of-view are meh for me anyway. It's not like I know what the hell any guy in real life is thinking – why should it be any different in fiction?
The story itself is excellent. Other reviews mention that this is a slow-burn romance, but it's more like  s  l  o  o  o  w-burn. The pay-off is worth it, though, and I think that more romances, especially contemporary ones, would benefit from this unusual (for the genre, anyway) pacing choice. It makes the relationship between Sal and Kulti seem more believable, and it also allows for way more character development than I usually expect. That's not to say nothing swoon-worthy happens until the end – I loved seeing how the romance evolved from outright hostility to reluctant friendship, and then to something more (god, I'm all moony right now just thinking about it).
And, like the best romances, so much more going on. Sal is a well-known figure in the world of women's soccer, and a large part of the novel focuses on the highs and lows of her career while also touching on her relationship with her family and her struggles with self-doubt and passivity. The issue of the challenges female athletes face in terms of credibility and financial stability compared to their male colleagues is covered, too; +1 for feminism in romance. Kulti, who occupies the strange liminal celebrity of a retired celebrity athlete, wrestles with crafting a meaningful life after the end of his soccer career.
Both characters, but Sal especially, are well-rounded and complex. As I mentioned earlier, I felt like Sal and I were old friends. She's funny, capable, kind, and driven, but she's enough of a mess to be relatable, too. Kulti is my favourite kind of romance dude – tall, hot, and mean. And German, so he's basically perfect. And the supporting characters were great, too – Sal's dad was adorable.
There wasn't actually anything that I didn't like about this book. Mature, capable heroine, gruff, bearded, Teutonic hero, enemies to lovers, feminism, so-sweet-it-gave-me-cavities romance, and some hot-as-f*ck sex scenes. Kulti is basically perfect.
Verdict: READ IT. READ IT SO HARD.
Best Lines: God, there are so many. I love the way Zapata writes – you're either tearing up from laughter or from the Feels. Here's one I'm going to stick into my old bullet journal. "I had this one life, and if I didn't make the best of it, then what was the point?"
Fancasting Couch: *NEW THING* Let's do this:
SAL ∼ Paulina Gaitan – she's a bit young to play Sal, but physically, she's exactly how I imagine her.
KULTI ∼ Til Schweiger circa Inglourious  Basterds. Schwing. A bit old to be the German Chocolate Cake, but so so hot. Just add a beard, and BOOM, Kulti.
Rating: 10 out of 10 German Chocolate Cakes. Yes, I know they're not really German. Get out.
Book Boyfriend Status: *ANOTHER NEW THING* (I'm really bored) Kulti, you are old and hot and German. You are my perfect man in every way. Welcome to the Book Boyfriend club. Take a seat between Heathcliff and Uhtred of Bebbanburg.
ROBYN'S FINAL THOUGHT: I think I might need to get out more.
Oh, here's Book Cat.
Way hard, Titus. Way harsh.
Auf Wiedersehen, meine liebe Lebkuchen!
-xo, R