It's been a moment, hasn't it? As I've said before, for some reason, this whole end-of-the-world shit-show that is 2020 has made me lean heavily into non-fiction, with the odd horror novel thrown in. But apparently I am still actually able to get through some fancy fiction when the occasion calls for it, and so today, I'm reviewing what has been one of the most omnipresent books of the year, at least in my corner of the internet: The Vanishing Half by Brit Bennett
Cover Talk
I hate it, and I don't know why. Or maybe… yep. Too many colours!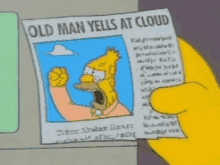 The Summary Heist
The Vignes twin sisters will always be identical. But after growing up together in a small, southern black community and running away at age sixteen, it's not just the shape of their daily lives that is different as adults, it's everything: their families, their communities, their racial identities. Ten years later, one sister lives with her black daughter in the same southern town she once tried to escape. The other secretly passes for white, and her white husband knows nothing of her past. Still, even separated by so many miles and just as many lies, the fates of the twins remain intertwined. What will happen to the next generation, when their own daughters' storylines intersect?
Robyn Says
I get the hype, because the idea is a banger and the writing is *chef's kiss* fucking awesome. But boy howdy did I have some problems with 1. pacing and 2. the goddamn ending, IF YOU CAN CALL THAT AN ENDING.
Another quibble – I didn't feel connected to any of the characters. I find this is something that I frequently experience when reading "literary" fiction. It's all very distanced. If that's a deliberate decision, I think it's unwise, and if it's accidental, I think it's a huge oversight.
That ending though… I hated it beyond description, and while I enjoyed many portions of the book, that really soured my overall feelings about the book as a whole.
Nods to inclusivity and the many diverse points of view included in the novel, but I had the uncomfortable feeling that the trans character, who I really loved, may have been "used" slightly, as a rhetorical device to emphasize the novel's central question of identity and belonging. Not sure how I feel about that, but also recognizing that this is not an issue I am qualified to examine. Just throwing it out there, though. Complicated issues all around, to be sure.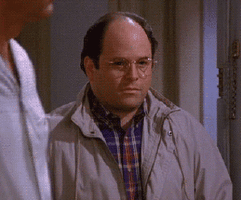 I dunno. This is a tricky one for me. Gonna be honest with you guys, I probably wouldn't recommend this book. That FUCKING ending though.
Verdict
Like, I wouldn't read it again. And I guess if I went back in time to tell past Robyn what books I should spend my time on, this book would not be one of them. So, um, don't read it? Jesus it's been a while since I had a don't read it that wasn't a one star. 2020, you are a year.
Best Lines
"It was enough to know. She was lucky to spend her days like this, knowing."
This one stuck with me.
Fancasting couch
Not for this book.
Book Boyfriend material
No one, bro, these characters are all so messed up lol. It's literary fiction, so let's not pretend we're surprised.
Rating
Five out of ten VERY COMPLICATED ISSUES.
ROBYN'S FINAL THOUGHT
This world can be so beautiful, once in a while, but mostly, it's nothing but one nightmare after another, isn't it? I hate that this will be the lesson I took from this book and from this year.
– xo, R