So much for blogging more. There's actually so little to do that I'm somehow getting less done?? Anyway, I'm having a string of meh reads, but since those are still a part of the reading game – it's not all 5 stars and 1 stars – I might as well review one of the more interesting 3 star reads I've had. It's horror, because I'm reading a lot of horror lately… to prepare for my own inevitable life crisis that will arise from dealing with the (probably) haunted house I've just moved into.
ANYWAY.
Last week, I read Kill Creek by Scott Thomas, and it was okay.
Cover Talk
Horror books always get the short end of the cover design stick. What is this even supposed to be? Is this supposed to scare me? Fill me with dread? Make me afraid to keep this book in eyesight? FAIL. This is just one of those very sharp-angled line doodles dads sketch on envelopes while they're talking on the phone.
The Summary Heist
At the end of a dark prairie road, nearly forgotten in the Kansas countryside, is the Finch House. For years it has remained empty, overgrown, abandoned. Soon the door will be opened for the first time in decades. But something is waiting, lurking in the shadows, anxious to meet its new guests…
When best-selling horror author Sam McGarver is invited to spend Halloween night in one of the country's most infamous haunted houses, he reluctantly agrees. At least he won't be alone; joining him are three other masters of the macabre, writers who have helped shape modern horror. But what begins as a simple publicity stunt will become a fight for survival. The entity they have awakened will follow them, torment them, threatening to make them a part of the bloody legacy of Kill Creek.
Robyn Says
I really enjoyed the first quarter of this book. I thought it had an excellent premise, and I really enjoyed  quite a few things: the set-up of the plot, including the history of the house and the overnight interview with four horror writers, the characters themselves, whom I thought were all very well-rounded, and the meta aspect of the story – a horror novel starring the writers of horror novels, and the subtle digs at every horror subgenre. But as soon as the writers get to the ostensibly haunted house, all of my interest evaporated.
It just wasn't scary enough.

Yeah, that's it. But really, that's also kind of everything, for a book about horror. I also thought the ending was a cop-out, too predictable, too easy. But I will say, as disappointed as I was, I read this pretty quickly in a desire to know what would happen. And I would definitely read a sequel (or prequel, for that matter)… so a solid meh for me. Didn't love it, didn't hate it, just an okay read. And that is okay!
Verdict
Read it, don't read it, you do you. We are all dust.
Best Lines
"Sebastian ran a finger over the spines of the books on the shelf. It did not matter to him what the titles were. They were books. They were filled with thoughts. Their relevance was debatable; he was sure some were exceptional while others were the works of lesser minds. He was not above calling a book unreadable. But their literary merit wasn't important at this moment. They were words strung together to represent the firing of neurons and the transferring of information through synapses. They were human minds set into paper, and Sebastian loved every single one of them, even the ones he found disposable." 
Hard agree.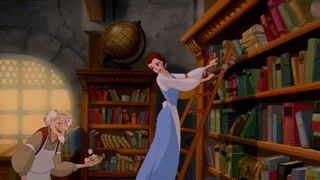 Fancasting couch
Sam – Joel Edgerton
Sebastian – Ian McKellan
Moore – Rooney Mara
Daniel – Sean Astin
The Irish guy – Cillian Murphy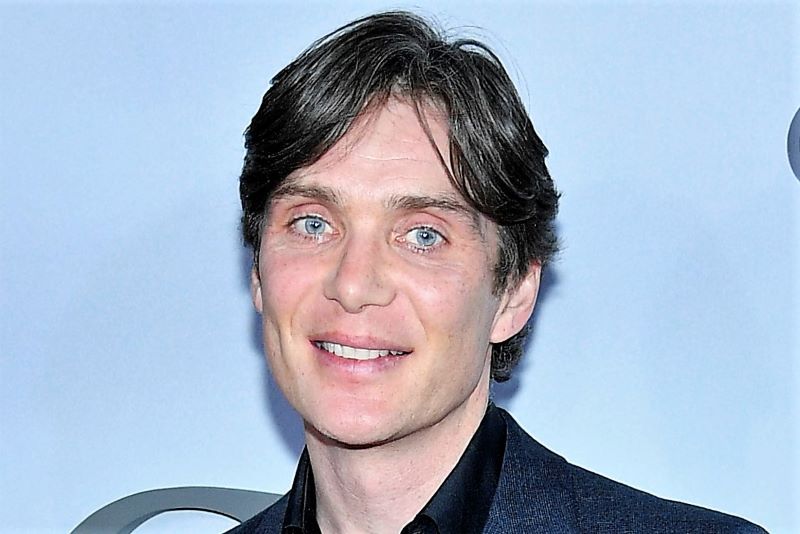 Kate – Issa Rae
The House – An abandoned home in Mississippi
Book Boyfriend material
NO ONE, THEY ARE ALL IDIOTS.
Rating
Five out of ten idiot horror writers who somehow don't realize that maybe it's not actually the best idea to sleep in a haunted house on Halloween night even though it is literally their gottdamn business to know that exact. effing. thing.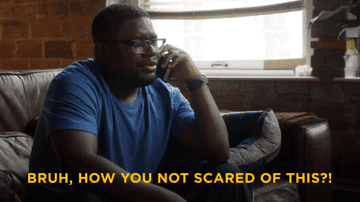 ROBYN'S FINAL THOUGHT
I have been preparing my whole life to deal with a paranormal situation, but all of my plans failed to account for a mortgage – the scariest thing of all, really. Like bruh, you can't just up and leave a haunted house if you've got a mortgage. The bank don't care about that spooky shit!
Best I can do is charge these spectral moochers rent I guess.
Time to bust out the holy water!
– xo, R