Guten tag, lieblings. I've been absent because I've been "writing" my "novel"…
I'm so behind, guys. So so behind. I don't think I'll make the 50k minimum this year, but it's my own fault. November 1st came and I had no idea what I wanted to work on, so I just picked a random story idea from my idea notebook and ran with it. It is not working.
So I've been reading, and for some reason, I am back on my historical romance bullshit, and I am LOVING IT, baby. This is the perfect time of year to cozy up with a romance novel populated with dukes and earls (and the odd marquis) and the ladies they love. This week, I'm reviewing one I've had on my digital TBR pile for some time: The Matrimonial Advertisement by Mimi Matthews., book 1 in the Parish Orphans of Devon series.
Cover Talk
I like it. Very simple, and showing the back of the woman's head avoids that pesky cover model vs. my imagination when it comes to character appearances. The other books in the series have the same style of cover.
The Summary Heist
She Wanted Sanctuary…
Helena Reynolds will do anything to escape her life in London, even if that means traveling to a remote cliffside estate on the North Devon coast and marrying a complete stranger. But Greyfriar's Abbey isn't the sort of refuge she imagined. And ex-army captain Justin Thornhill–though he may be tall, dark, and devastatingly handsome–is anything but a romantic hero.
He Needed Redemption…
Justin has spent the last two decades making his fortune, settling scores, and suffering a prolonged period of torture in an Indian prison. Now, he needs someone to smooth the way for him with the villagers. Someone to manage his household–and warm his bed on occasion. What he needs, in short, is a wife and a matrimonial advertisement seems the perfect way to acquire one.
Their marriage was meant to be a business arrangement and nothing more. A dispassionate union free from the entanglements of love and affection. But when Helena's past threatens, will Justin's burgeoning feelings for his new bride compel him to come to her rescue? Or will dark secrets of his own force him to let her go?
Robyn Says
Loved. It.
This book was exactly what I needed, at exactly the right time. A sweet (read: clean) historical, with just the right amount of angst and obstacles to true love, and the perfect happy ending, complete with a set-up for the next book's couple. I loved the setting as well – early Victorian, which I thought was different enough from the usual Regency setting to make this one stand out.
Also, the tropes, MY GOD, the tropes. This one was marriage of convenience meets grumpy hero who is secretly a soft boi meets friends to lovers. Can you say cat nip???
Exactly.
Verdict
Read it. It's a perfect November read for when you need to escape reality for a few hours.
Best Lines
I got nothing. It's a romance novel, my dudes. Every line is fucking gold.
Fancasting couch
Helena – Bella Heathcote
Justin – Richard Armitage
You're welcome.
Book Boyfriend material
This is always a no-brainer with romance novels, I guess. But like, come on…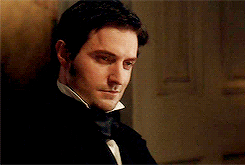 Rating
Eight out of 10 GRUMPY BUT SECRETLY OH SO SOFT MEN WITH THE SHOULDERS AND THE GLOWER KSKSKDKSKAJJSKSK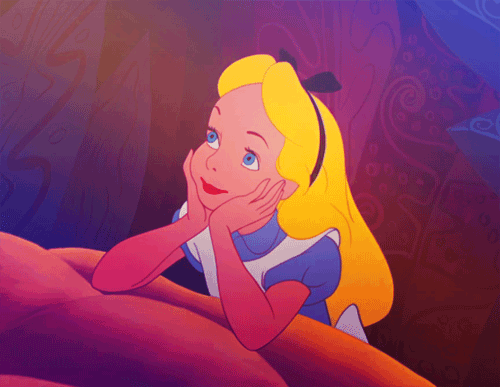 ROBYN'S FINAL THOUGHT
It has not escaped me that I myself am married to my platonic ideal of a romance hero (the glower, the shoulders, etc)… should I do a reddit ama? Fyi this is literally what happens every time me and G hold hands, it's actually weird, I dunno man…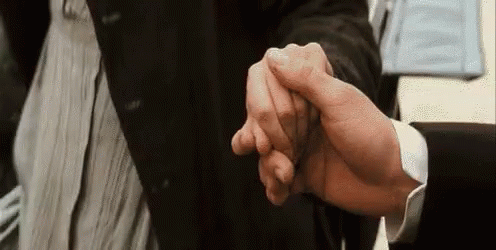 Auf wiedersehen, bitches. See you when the writer's block hits.
– xo, R