Ahoy, mateys. Now that the wedding is done and I never have to plan anything ever again, I am back to my normal level of stress – and my normal level of reading. In the week running up to the wedding and the week after, I actually put quite a dent in my TBR pile. Pre-wedding, I needed to distract myself from worrying about all of many terrifying ways in which everything could go wrong. Post-wedding, I spent a lot of time travelling with my new husband (!!!!!) – first we flew to L.A., and didn't even end up sitting together on the plane, FYI, and then we drove to Corona, California, to visit G's family there. We also took a three-day vacation-within-a-vacation to Las Vegas so I could live out my Sharon Stone fantasies, which was a 5-hour drive each way.
So I spent a lot of time reading, both physical books and ebooks. Actually,  ebooks were a lifesaver on this trip. I jumped from one book to another, and if I'd packed everything I ended up reading, I would have definitely been over the airline's allotted weight for checked luggage, considering I spent about 2 million dollars on souvenirs at Disneyland.
Anyway. Here's a few of the books I read, and what I thought of them, with bonus WWDITS gifs, because why the hell not.
1. Normal People by Sally Rooney
Hated it. Over-hyped hipster nonsense. Wasn't even well-written.
Rating: 2/10
2. The Ghost Notebooks by Ben Dolnick
So slow and sooooo forgettable. No ghosts OR notebooks, wtf.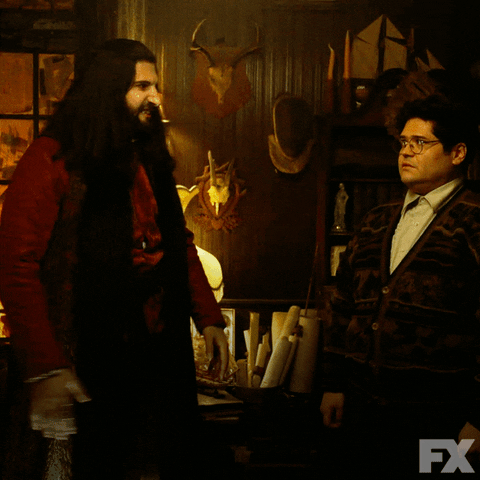 Rating: 2/10
3. The Library at Mount Char by Scott Hawkins
I've had this one for ages. It got so many positive reviews from people whose bookish opinions usually align with mine – and it has library in the title – but I was just never in the right mood to start this one, until suddenly, I was. This book did NOT disappoint – it was weird and interesting and different from anything else I've read. It was also a hell of a page-turner. My new hubby was a teeeeny bit sulky that I was spending more time at the Library at Mount Char than I was with him 😉 Anyway, I strongly recommend this one, but it's quite dark. Even I had to put aside a few times, and that's kind of impressive.
Rating: 8/10
4. The Borrower by Rebecca Makkai
Loved this one. Another library book – this one about a librarian accidentally kidnaps a kid and goes rogue. Overtones of Russian-flavoured nostalgia, which is 100% my jam.
Rating: 9/10
5. Cottonwood by R. Lee Smith
I mean, was there any question that I was going to go on my honeymoon and NOT read the greatest love story every written about a human woman and an insectoid alien occupying an unabashed District 9 AU? No. No there was not.
Rating: 10/10, obvs.
Adios, chicitos. Next up, a monster review of a monster book that is, alas, not actually about monsters.
– xo, R