Hey hey, my tender chicken dumplings. Did you know it's possible for a (generally) sane, (relatively) even-tempered, (ostensibly) rational adult, human woman to have a nervous breakdown over 3 yards of tulle? IT'S TRUE, don't ask me how I know.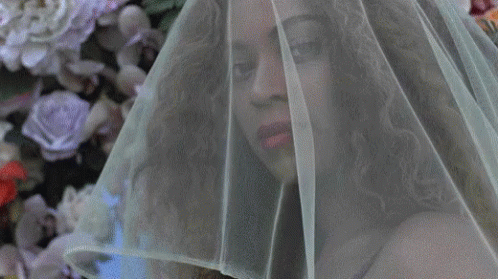 As you can see, I'm on a reading and blogging roll, thanks to the INDESCRIBABLE STRESS I'M UNDER. Silver linings, etc.
Today, let's talk about a book by a new literary "wunderkind" (ugh). It's Conversations with Friends by Sally Rooney. Prepare to get salty!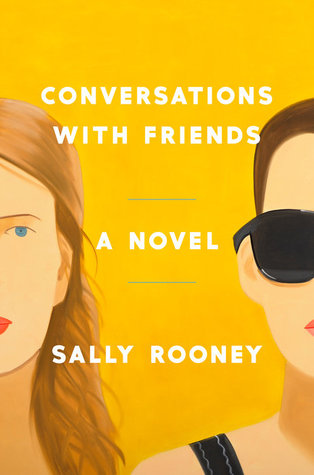 Cover Talk
Hate it. That colour is offensive to my artistic sensibilities. And one of those women is missing a shoulder, mate.
The Summary Heist
A sharply intelligent novel about two college students and the strange, unexpected connection they forge with a married couple.
Frances is twenty-one years old, cool-headed, and darkly observant. A college student and aspiring writer, she devotes herself to a life of the mind–and to the beautiful and endlessly self-possessed Bobbi, her best friend and comrade-in-arms. Lovers at school, the two young women now perform spoken-word poetry together in Dublin, where a journalist named Melissa spots their potential. Drawn into Melissa's orbit, Frances is reluctantly impressed by the older woman's sophisticated home and tall, handsome husband. Private property, Frances believes, is a cultural evil–and Nick, a bored actor who never quite lived up to his potential, looks like patriarchy made flesh. But however amusing their flirtation seems at first, it gives way to a strange intimacy neither of them expect.As Frances tries to keep her life in check, her relationships increasingly resist her control: with Nick, with her difficult and unhappy father, and finally even with Bobbi. Desperate to reconcile herself to the desires and vulnerabilities of her body, Frances's intellectual certainties begin to yield to something new: a painful and disorienting way of living from moment to moment.
Robyn Says
No no no no no. Did not like AT ALL. This was basically my literary hate fuck. Pretentious beyond description. AND WHERE WERE THE QUOTATION MARKS?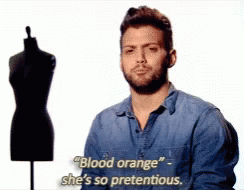 A bunch of rotten, poorly crafted characters, created with the mistaken belief that flaws equal depth and complexity. A nothing plot. Bloodless, half-assed writing. Enough occurrences of the words socialism and communism to make me want to blind myself. A maybe-baby-turned-diagnosis-of-endometriosis sub-plot. Stereotypical views on millennial conceptions of sexuality. Shitty sex scenes. God, burn this fucking book and scatter the ashes to the winds. Fuck me, can we stop with this shit? Halfway to thinking that the fastest way to become a literary success is to scrawl a few poorly punctuated, carelessly written stories about miserable people bumping gentialia and being miserable together. I HATE IT.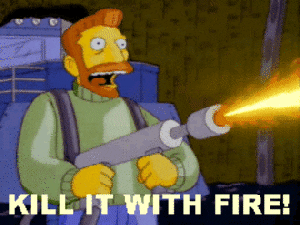 Verdict
DO NOT READ IT.
Best Lines
NO.
Fancasting couch
JE REFUSE.
Book Boyfriend material
LITERALLY NO ONE.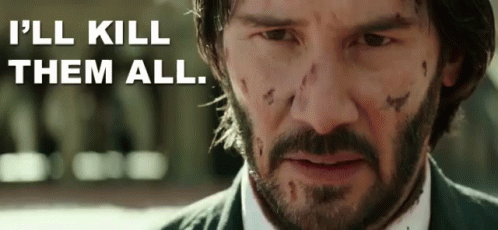 Rating
One (1) out of 10 literary "wunderkinds" ew gross ew ew ew
ROBYN'S FINAL THOUGHT
ERASE THIS FROM MY MEMORY AND MY GOODREADS HISTORY, GOOD DAY TO YOU.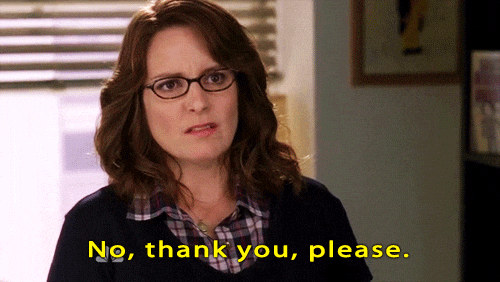 – xo, R