Hello hello, my sickeningly sweet funfetti cupcakes! Today, I bring you a spoiler-free gif review of a much-anticipated conclusion to a beloved series, which will be released this Tuesday.
Yep, you guessed it – it's A Court of Wings and Ruin by Sarah J. Maas.
Kermit flail, right? My pre-order came early and I tore this bastard in about 2 days – and this was with work and boyfriend-mandated anime marathons, too. And now I come to you, my good bookish internet friends, to give you my Hot Take. Let's boo-boo!
Cover Talk: I hate these covers so much. They're so juvenile. Especially for books that make pretty liberal use of some choice four-letter words.
The Summary Heist: Looming war threatens all Feyre holds dear in the third volume of the #1 New York Times bestselling A Court of Thorns and Roses series.
Feyre has returned to the Spring Court, determined to gather information on Tamlin's maneuverings and the invading king threatening to bring Prythian to its knees. But to do so she must play a deadly game of deceit-and one slip may spell doom not only for Feyre, but for her world as well.
As war bears down upon them all, Feyre must decide who to trust amongst the dazzling and lethal High Lords-and hunt for allies in unexpected places.
In this thrilling third book in the #1 New York Times bestselling series from Sarah J. Maas, the earth will be painted red as mighty armies grapple for power over the one thing that could destroy them all.
Robyn Says: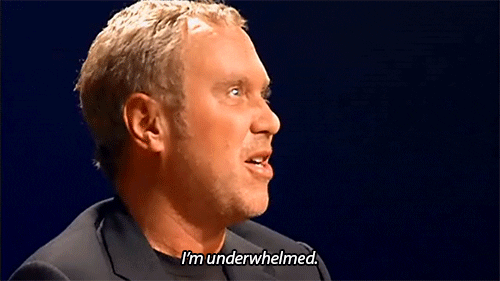 Verdict: Meh. If you've read the other two and liked them, you know you're gonna read it. But I bet you won't like it.
Best lines: Bish please, you know I didn't take the time to write down any quotes.
Book Boyfriend material: Cassian x Robyn 4 eva
Rating: Five out of ten [REDACTED] (spoiler-free, remember?)
ROBYN'S FINAL THOUGHT: You know what's fun? Picking an "A Court of" title for your own life. Mine would be A Court of Books and Rage.
Book Cat is currently sleeping on my knees, but I'm sure if he were awake, he'd have nothing but shade to throw at my low-brow reading choices. I'll let him sleep.
Until next time, friend-os. Happy reading!
xo, R